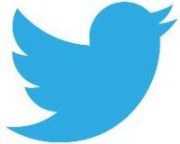 A widespread spam attack linking to malware has broken out on Twitter, according to the security firm Sophos.
The malicious tweets often read "It's you on photo?" or "It's about you?" The tweets and URLs often include a user's Twitter handle. Many of the links Sophos discovered have a .RU domain name.
"The attack itself is very simple, relying on people's natural curiosity about anything they think mentions them. Including the target's Twitter username in the link is an added hook to reel people in," Richard Wang, head of Sophos' U.S. labs, said in a statement.
The links in the spammed tweets lead to a Trojan that ultimately redirects users to Russian websites containing the Blackhole exploit kit, Sophos said.
The Blackhole exploit kit first emerged in 2010, and its use is widespread. The version of the kit being promoted on Twitter targets vulnerabilities in Adobe Reader and Shockwave Flash, according to Sophos.
Users can protect themselves by updating their anti-malware software, patching their operating system and making sure their browser and browser plugins are up-to-date, Wang said.
Twitter did not immediately respond to a request for comment.
Cameron Scott covers search, web services and privacy for The IDG News Service. Follow Cameron on Twitter at CScott_IDG.