Whether it's for swim camp or pony camp, sleep-away or day camp, or even stay-at-home-and-play camp, we have a font to make your summer fun even more sugary, scary, and silly. All these fonts are free for personal use, so load them up and enjoy the memories—without the mosquitoes.
(For links to all of these downloadable fonts in one convenient list, see our "Five Free Fonts Welcome You to Summer Camp" collection.)
JI Marshmallow Roast
TrueType font JI Marshmallow Roast makes my mouth water. Designer Jeri Ingalls has cleverly and artfully integrated sans serif glyphs into marshmallows on a stick. Since the sweet treat widely spaces your text, this font isn't for long sentences. In addition, although Marshmallow Roast is designed as a display face, at smaller than 48-point the marshmallows can interfere with the text, making it hard to read. At poster size, however, Marshmallow Roast cooks up a gooey confection that's hard to resist.
It includes no punctuation (which makes writing s'mores difficult), so you must choose your headline well. And instead of producing an empty marshmallow, pressing the spacebar creates an additional part of a stick. The sticks are brilliantly executed, however—you can use the parentheses and square brackets to add stick ends in either direction. Whether you like your marshmallows blackened or lightly toasted, JI Marshmallow Roast is a fun way to advertise your campfire s'mores night. JI Marshmallow Roast is free for personal use; for commercial use, contact Ingalls.
Buzz Saw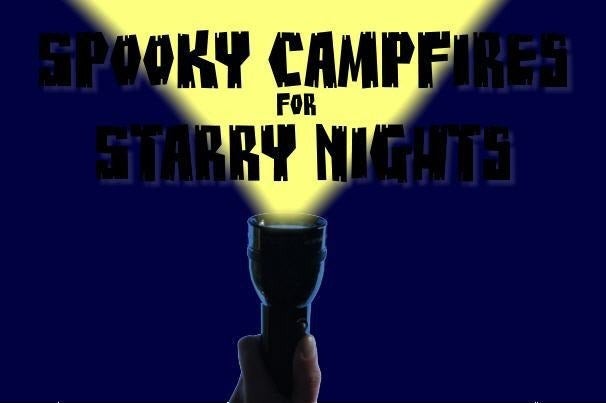 Once you're done with your s'mores, crack open Buzz Saw, a font from Astigmatic One Eye Typographic Institute and designer Brian Bonislawsky. Available in both TrueType and PostScript versions (don't install both, or the font won't work), Buzz Saw has the right amount of spookiness to pique the interest of veteran ghost-story tellers, yet it retains just enough childlike naïveté to keep younger camp members comfy.
Buzz Saw includes two different related typefaces, both in all capitals: a blocky woodcut, and a version with the same glyphs that have had small chunks chipped away. Although Buzz Saw was designed as a display face, both versions would do fine as a subhead and are legible down to 14-point. The lowercase mirrors the uppercase letters, but Bonislawsky has included a full set of punctuation. Just don't hold a flashlight under Buzz Saw's chin. Buzz Saw is free for both personal and commercial use, although Bonislawsky requests samples or links if you use this font commercially.
Janda Fabulous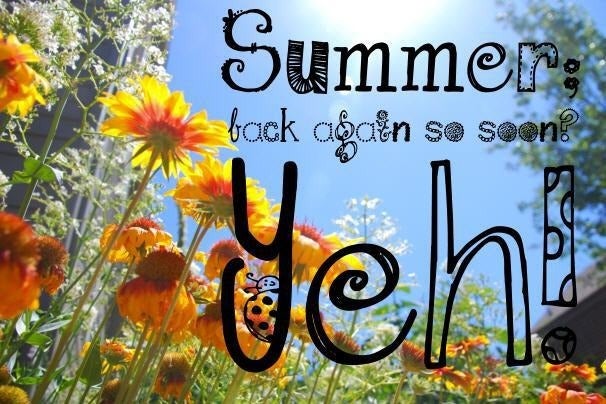 Whether you need to make a cannonball splash or ride off into the sunset as the camp hero, Janda Fabulous could be just what you're looking for. A TrueType font (with OpenType layout) from designer Kimberly Geswein, this one is just, well, fabulous. Geswein has designed every glyph meticulously, adding intricate detail: Flowers, butterflies, and a cute little ladybug hide within this typeface, which comprises hand-drawn dots, swirls, and confidently shaded lines.
Janda Fabulous includes both lowercase and uppercase (and every one is unique), plus numbers and all the keyboard punctuation marks. The only glyph that's altered from its keyboard symbol is the broken bar (above the Enter key), which Geswein has transformed into a waterlily-like dingbat. Although this display font is easily legible at 24-point, you don't get the full effect of the glorious detail until you've made Janda Fabulous larger than 60-point. The font is free for personal use; commercial use has a $5 fee.
Que Fontita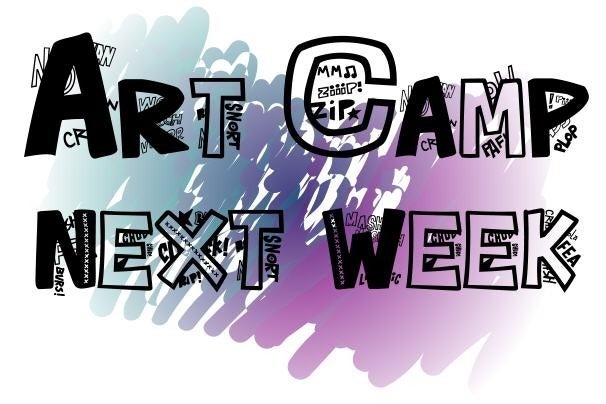 Get out of a jam with TrueType Que Fontita from Chilean designer Felipe Millon. This ultracool comic book typeface, complete with some unusual onomatopoeic exclamations—boom, plop, blam, chud, fwap—will awe your most jaded of summer-camp participants. Two separate alphabets are included; both are in all-capitals, but one omits the decorative onomatopoeia.
Although the slightly less noisy lowercase version allows Que Fontita to remain legible at display sizes, the tight kerning necessary to make the exclamations work well requires that you keep it pretty big for the full effect. Que Fontita includes a period, a comma, and of course an exclamation mark. In addition, Millon has added all the accented letters you'd need to advertise a bilingual camp … or to throw your archnemesis off the scent. Que Fontita is free for personal use; for commercial use, contact Millon.
Pijamas
If you need a look that's not entirely grown-up but not juvenile either, try TrueType font Pijamas from designer Billy Argel. Pijamas reminds me of the way I used to make 3D letters, before the idea of fixed-point perspective took hold. The glyphs seem to rotate, which strangely works in a cute, tweenish way. Pijamas includes both uppercase and lowercase letters, plus common punctuation such as a comma, a period, exclamation and question marks, an @ sign and hash, and an ampersand. Designed as a display font, Pijamas looks a little silly at smaller than 24-point; at much larger sizes, though, it's relaxed and easygoing, with a hint of wild child thrown in. Pijamas is free for personal use; for commercial use, contact Argel.
Summer camps will be over all too quickly, but you can use these fonts year-round for any fun, casual event or occasion celebrating kids of any age. As with all display fonts, use them sparingly, but be bold.