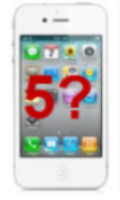 Apple has said the next version of its mobile operating system, iOS 6, is coming this fall, but it has been mum about its next-generation iPhone.
Technology media have been whipped into a frenzy speculating about what new and exciting features the iPhone 5 will carry when it is rolled out in September or October.
Here are a handful of the most credible unconfirmed reports going.
Improved Security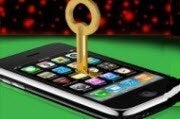 The deal's not done yet, but Apple just announced it will buy AuthenTec, a mobile and network security provider that specializes in security techniques that could help make the iPhone more secure, such as content security and fingerprint recognition — a feature the security company sells to several computer makers and recently agreed to provide to Apple's bitter smartphone rival, Samsung.
As PCWorld's Ian Paul pointed out when the acquisition plans were announced, Samsung recently signed up to use AuthenTec's QuickSec virtual private network client on its Galaxy devices. If Apple does indeed complete its $356 million acquisition of AuthenTec, Samsung will have to shop around for a new VPN provider for its enterprise-ready products.
[See more: Apple Security Guru Unveils iPad, iPhone Encryption]
NFC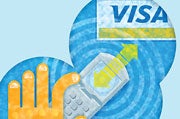 With iOS 6 comes a new feature called Passbook, which initially will be used to store travel passes, coupons, and loyalty cards. But some tech watchers think the new feature indicates the next iPhone will include an exclusive payment program based on near-field communication (NFC) built into Passbook.
AuthenTec's technology could help Apple padlock any NFC feature it implements. It would also make the iPhone more appealing to security-wary IT managers at large companies, many of which may be looking for an alternative to Research In Motion's BlackBerry devices, which face an uncertain future in spite of being a traditional favorite in the enterprise.
19-pin Dock Connector

Another unconfirmed story, from Reuters, recently claimed that the next iPhone will use a smaller 19-pin dock connector as opposed to the 30-pin connector in all current iOS devices. The smaller connector will make room for a headphone jack on the bottom of the iPhone, Reuters' two "sources familiar with the matter" said. The report follows a similar story that came out earlier this year from iMore, which said Apple was working on a "micro dock" for future devices.
PCWorld's Jared Newman points out that if Apple ditches the 30-pin dock connector, it will be both a blessing and a burden for accessory makers and consumers. Companies that make speakers, chargers, and other accessories will be able to sell fresh products, but they'll also need to support 30-pin accessories for older iPhone models for years.
And if you own iPhone accessories now, you may have to get an adapter for them, assuming Apple releases one. That would mean buying one for every accessory you own, or carrying an adapter around — a dilemma that would point to the beauty of cordless accessories.
Larger, Thinner Display
Images of an alleged iPhone 5 front panel recently appeared on the photo-sharing website Photobucket that show panels with a longer frame where the screen would be, suggesting the next iPhone's display will be larger than it is now. The image shows the frame's front-facing camera in the center of the device, just above the earpiece.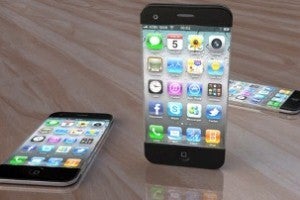 In May, 9to5Mac posted similar photos, which also showed a longer frame. Around the same time, The Wall Street Journal also reported on a possible iPhone with a 4-inch display, citing unnamed sources "familiar with the matter."
In a separate report this month, unnamed sources also told The Wall Street Journal that the iPhone 5 will use new technology that results in a display that is much thinner than the iPhone's current screen. They said Sharp, Japan Display, and LG are currently mass producing panels for the next iPhone using in-cell technology that integrates touch sensors into the LCD, making a separate layer for the touchscreen unnecessary. Removing it not only makes the screen thinner, but improves image quality, experts say.
Support for 4G LTE
Most analysts believe that the new iPhone will house a Qualcomm chip that lets the phone connect with several flavors of 3G GSM and 4G LTE service.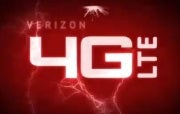 While the iPhone 4S has been selling well until lately, it was a disappointment to see it released without a 4G radio inside. If the iPhone 4S can do well with consumers, the LTE-equipped iPhone 5 should sell even better.
In fact, a PCWorld survey found that large numbers of people plan to buy or upgrade to the first 4G iPhone, many of them citing the new LTE wireless technology as a main reason.
[See more: 4G iPhone 5 Will Be Immediate Hit, PCWorld Study Suggests.]
Follow Christina on Twitter and Google+ for even more tech news and commentary and follow Today@PCWorld on Twitter, too.