With Microsoft and Google taking turns grabbing the spotlight on the tablet stage, when will it be Amazon's turn to create some sizzle?
Early predictions were that the Internet's largest retailer would refresh its Kindle Fire tablet by the end of July. With July just about finished, that seems to have been wishful thinking. Now it appears that refresh will occur closer to the one-year anniversary of the tablet in September.
Unlike last year when the Fire hit the tablet scene, however, the noise level in the market will be a lot louder. Inside the time window when the Kindle refresh will probably occur, Microsoft-branded Surface tablets will start appearing on the shelves and there's a real possibility that Apple will introduce a smaller version of its market-leading iPad tablet. That will make it a lot harder than it was last year for Amazon to grab consumer mind share for its Kindle line.
Amazon has been as tight-lipped about a refresh of Fire as Apple is about its new products, but there's a consensus among forecasters that the company is ready to compete directly with the iPad by introducing a ten-inch model.
According to reports, the new larger Fire will have a quad core processor, front-facing camera, micro USB port, and maybe even an HDMI-out port.
A display upgrade is a must. At 1024 by 600 pixels, the current Fire is antiquated compared to the new Nexus 7 with its 1280 by 800 screen. Amazon will need to at least meet the Nexus 7 specs or better them, perhaps by jacking up the ante to 1920 by 1200, which is no 2048-by-1536 Apple Retina display but still respectable.
The new Fire is also expected to have more design verve. Predictors say it will be lighter and thinner and shed its five-and-dime looks with a new casing made of metal instead of plastic.
As Amazon did when it introduced the Fire last year, it's likely to refresh the whole Kindle line. Recent reports predict that six new Kindle models will be introduced, all with different-sized screens. That could create problems for developers trying to create apps for the devices. An app that looks fine at one screen size may look not so fine at another. Since Amazon has been working diligently since the launch of Fire to build a robust developer community, it's unlikely it would initiate a move to make life hard for its developers.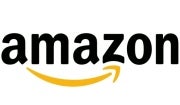 Pricing will be an interesting nut for Amazon to crack. It could charge a premium for a ten-inch tablet—selling it for $299, which is $100 less than the lowest priced iPad.
Then the question comes, how does it want to compete with the Nexus 7? It could lower the price of the current Fire model to $149. Recent estimates of the current price of the parts that went into the original Fire are $133.80. When you consider that those parts cost $180.60 when the tablet was introduced and Amazon solid it for $199, $149 is not that far out of line.
Meanwhile, Amazon could introduce a $199 Fire with a slightly bigger screen—8.9 inches, for instance— and better resolution than the Nexus 7. And with memory prices crashing, it could offer the basic model with 16GB of memory, which would further set it apart from the Google tablet.
Whatever Amazon's plans, we should see them soon, as the clock is ticking on the prime selling season of the year.
Follow freelance technology writer John P. Mello Jr. and Today@PCWorld on Twitter.