Owners of Google's recently released Nexus 7 are cashing in the $25 Google Play store credit that comes with the device and, as a result, downloads of some Android apps are taking off.
The offline reading app, Instapaper for Android, is one example. Since the day people starting getting their awesome 7-inch tablets, the app has seen a 600 percent jump in downloads at the Google Play store.
According to TheNextWeb, before the Nexus 7 hit the scene, Samsung devices were responsible for the lion's share of Instapaper for Android downloads, in this order: Galaxy Nexus, Galaxy Note, and the Galaxy Tab 10.1. And even though it's only been shipping for a couple of weeks, already the Nexus 7 has beaten the number of downloads to those—and other—devices.

You'd expect people to throw down a few dollars for Instapaper for Android—it's a fantastic app priced at only $3 at the Google Play store. Too cheap to pay for in-flight Internet service? While you wait to board, Instapaper for Android lets you save copies of all the interesting news stories you want to read; you can then pull them up on your device once you're in the air without a signal.
But can the Nexus 7 supercharge the Android market? If Google keeps giving out those free $25 Play credits, it most likely can.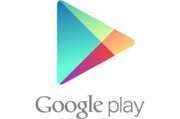 Usually I don't buy paid apps unless it's a requirement for a review, and certainly I am one of plenty of like-minded cheapskates. If more people start downloading paid apps because of Google's promotion, developers will have more incentive to stick with Android for paid apps instead of favoring the Apple ecosystem.
Other apps are benefiting from the enormous popularity of the Nexus 7, as well. The developer of Pocket Casts recently tweeted that that sales of its Android apps had doubled, coinciding with Nexus 7 sales and the free money their owners can spend at the Play store.
Again, it's a highly-rated app and a superior way to keep current with all your favorite podcasts because its server monitors your feeds so your phone doesn't have to.
Even so, neither Instapaper for Android nor Pocket Casts is in Google Play's list of top ten paid apps. Those leaders are:
Beautiful Widgets ($2.79)
Angry Birds Space Premium (99 cents)
Where's My Water? (99 cents)
World of Goo ($4.99)
Shazam Encore ($5.59)
SwiftKey 3 Keyboard ($3.99)
Draw Something ($2.99)
Minecraft, Pocket Edition ($6.99)
Titanium Backup PRO Key root ($6.58)
Smart Tools ($2.50)
People certainly are paying for games and while lots of folks love the Nexus 7 for gaming, others have found some issues, particularly with downloading them.
But for consuming content, such as articles you get with Instapaper for Android or podcasts from Pocket Casts, the Nexus 7 undeniably shines.
Not sure which apps to buy for your Nexus 7? Check out this TechHive story, which recommends several superb choices.
Follow Christina on Twitter and Google+ for even more tech news and commentary and follow Today@PCWorld on Twitter, too.