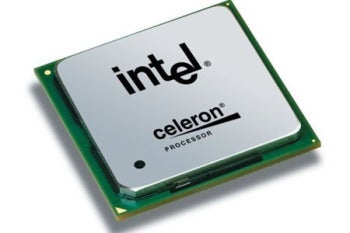 Intel has started shipping four new Celeron chips intended for low-priced laptops as it gears up for the back-to-school shopping season.
The new dual-core Celeron 877 and 847 chips, based on the Sandy Bridge microarchitecture, are part of the same family of processors that appeared in low-priced laptops in the US$200 to $500 range during last year's holiday shopping season. The 877, in particular, will allow vendors to cut prices while boosting performance.
The new Celeron chips have integrated graphics and virtualization support. The processors do not have some features available on Intel's faster Core series processors such as Quick Sync video acceleration or Turbo Boost, in which cores can be disabled or sped up depending on processing requirements.
The Celeron 877 is priced at $86 in quantities of 1,000 units and has a clock speed of 1.4GHz. That is a speed increase from the previous fastest Celeron in that line up, the 867, which ran at 1.3GHz and cost $134.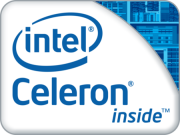 The new Celeron 847 has a clock speed of 1.1GHz and is priced at $70 in quantities of 1,000.
Intel also started shipping the dual-core Celeron M B820 chip, which has a clock speed of 1.7GHz, and is priced at $86 in quantities of 1,000. A faster version, the Celeron M B830 running at 1.8GHz, is expected later this quarter and will likely be priced higher than the B820.
The other new chip is the single-core B730 runs at 1.8GHz and is priced at $70 in quantities of 1,000.
Intel in its CPU reference chart also detailed new Pentium chips at clock speeds from 2.2GHz to 2.6GHz that will ship later this quarter. The Pentium G645 chips runs at 2.5GHz, the G620 chip at 2.6GHz and the G620T chip from 2.2GHz. Prices were not available for the chips.
Agam Shah covers PCs, tablets, servers, chips and semiconductors for IDG News Service. Follow Agam on Twitter at @agamsh. Agam's e-mail address is agam_shah@idg.com
Note: When you purchase something after clicking links in our articles, we may earn a small commission. Read our affiliate link policy for more details.