The next version of the iPhone is expected to have a 19-pin dock connector, a drastic change that could disrupt the accessories market that caters to the 30-pin connector that is currently found on the iPhone.
The 30-pin connector has been around for a decade, so it makes sense for Apple to move to a new connector. To make the new iPhone thinner and fit a 4G radio as well, Apple would have to use a smaller dock connector. Currently, the bottom of the iPhone is fully occupied by the 30-pin plug and the speaker grills. But this design has some issues.
Why It Needs to Change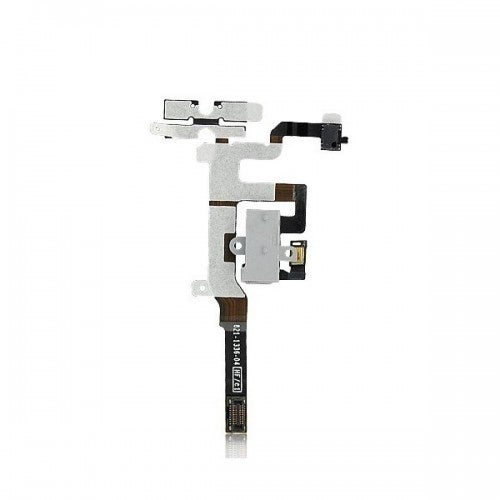 The audio electronics inside the iPhone are actually at the bottom left of the circuit board, explains an unnamed engineer on Quora. Since there is no space for the headphone plug at the bottom of the device, this means that a long flex cable is needed to route the signal to the top of the device, where the headphone jack is.
This design apparently not only adds to the cost of manufacturing because of the complex cable needed to run through the entire phone, but also adds a few minutes when the phone is being put together on the assembly line. Moving to a smaller connector would allow space for the headphone jack at the bottom of the new iPhone (just as reports indicate), as well as lower production costs.
What the Change Will Bring
So will all the dock accessories, like speakers, alarm clocks or car radios, work with a smaller iPhone dock connector? Not out of the box. Accessory manufacturers will slowly start adopting the new plug as new iPhone sales grow, but until then, chances are there will be an easier solution: an adaptor.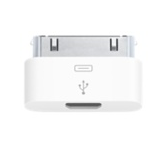 To comply with European laws, Apple has already introduced a 30-pin to Micro USB adaptor so that you can charge and sync iPhones with any Micro USB cable (instead of the pricey Apple-labeled ones). So it's no surprise that Apple is reportedly planning to release a 30-pin to 19-pin adaptor that consumers can use with all compatible accessories until the new wave of accessories settles in. Plus, a $10 adaptor (Apple's not known for including such accessories for free) could save you a lot of money instead of buying a new expensive sound dock for your phone. This could also be a bit messy, as my colleague Jared Newman explained.
The smaller iPhone dock connector would also probably push more toward wireless ways of syncing your phone (not charging, unfortunately). You can already sync your phone wirelessly with iTunes (over Wi-Fi), to transfer music, photos and files, and you can play music and videos wirelessly through AirPlay on the Apple TV and other compatible accessories — so what the dock connector would remain primarily useful for will be charging.
Follow Daniel Ionescu and Today @ PCWorld on Twitter