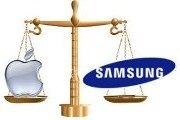 Samsung's Galaxy Nexus smartphone will remain on sale in the United States after a federal appeals court granted its maker a temporary reprieve from a ban on sale of the handset.
The sales ban was placed on the phone by a lower court that had agreed with Apple's contention that the design of Galaxy Nexus infringed on patents owned by Apple.
Samsung is appealing the ban. The court hearing that appeal—the U.S. Court of Appeals—has blocked the ban temporarily. That court decided on Monday to allow that stay on the ban to continue while it mulls over Samsung's appeal. An August 20 hearing has been scheduled by the appeals court to hear Samsung's arguments for blocking the ban.
Background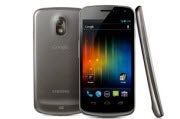 The ban stems from a lawsuit Apple filed against Samsung in February 2012. That action is separate from the larger patent lawsuit between the two companies that went to trial this week.
How long the appeals court will allow its temporary block on the ban to remain in effect is anyone's guess, according to intellectual property analyst Florian Mueller.
"Today's order doesn't indicate when the abeyance period for the motion to stay may end," he wrote in his Foss Patents blog.
"Basically," Foss continued, "the court can decide to adjudicate the motion whenever it believes it has obtained enough information and has had enough time to think about it. The court might make a decision after the briefing process, or after the hearing."
He argues, though, "it would make sense to just stay the injunction for the remainder of the appeals process given that a disruption of its sales is clearly more harmful to Samsung than an extended stay is to Apple."
The ban on U.S. sales of the Galaxy Nexus was ordered at the end of June by U.S. District Court Judge Lucy Koh, who is also presiding over the Samsung Apple trial that began this week.
Follow freelance technology writer John P. Mello Jr. and Today@PCWorld on Twitter.