Google Play, Google's Android app store, is close to eclipsing Apple's App Store in pure numbers, but there's one area in which it's lacking. The former Android Market has a ton of rogue apps — including copycat games, spam, and malware.
And now, Google is looking to clean up its act.
The difference between Google's and Apple's app stores is that Apple polices every app submitted to the store, often with a draconian approval process. Google's market, on the other hand, is a free-for-all: anyone can submit apps, and there's virtually no screening process. Google has been keeping an eye on its store, and removing known malicious apps, but now we're looking at a potential crackdown.
In a letter to developers Wednesday, Google outlined a new set of rules, which it hopes will eliminate some of the spammy apps in the Google Play store. Developers have 30 days to comply with the new policies, or risk their app being removed from the store.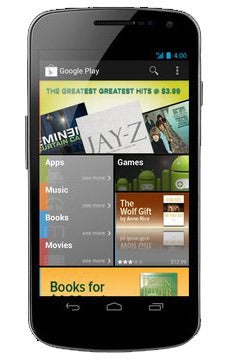 The new rules are quite comprehensive. All Google Play apps must use Google's own payment system for downloads or in-app purchases (except for physical goods and goods consumed outside the app). To reduce copycat apps, Google says app developers shouldn't "pretend to be someone else" and may not "represent that [their] app is authorized by or produced by another company or organization if that is not the case." Apps also should not have names or icons too similar to apps that ship with Android.
Google also gets specific in the new rules about not transmitting viruses, worms, Trojan horses, and malware, as well as about misleading product descriptions, repetitive content, ratings gaming, and apps that send automated SMS and email messages. There are also new rules regarding suspicious ad practices in apps: developers can no longer make ads look like system notifications or collect personal user data.
Google's new developer policies for the Google Play store show that the company is finally looking to mature its app marketplace. This makes sense, since Google Play is now similar in size to Apple's App Store, with 600,000 apps to Apple's 650,000. Even though studies indicate that a majority of Apple App Store apps are never downloaded, Apple undoubtedly has the upper hand when it comes to app quality. With its latest move, Google could be closing in soon.
Follow Daniel Ionescu and Today @ PCWorld on Twitter