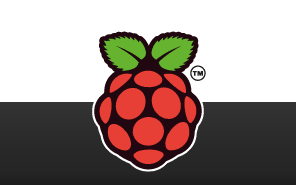 Developers are porting Google's Android 4.0 OS, code-named Ice Cream Sandwich, to the Raspberry Pi PC, which starts at US$25 and is the size of a credit card.
The support for Android 4.0 could expand the scope and usage of the popular PC. The PC is used primarily by developers to write and test programs. A version that runs Android 4.0, coupled with the low price, could attract more developers who are writing applications for smartphones and tablets running that OS.
The device is also being used as a replacement for expensive home-theater PCs and for low-power Windows desktops to run basic Internet and productivity applications.
A few photographs on Raspberry Pi's blog show the PC running Android 4.0.3. Progress is being made and some features such as video acceleration are already up and running, but there are some issues yet to work out, said Eben Upton, executive director of Raspberry Pi Foundation, in the entry.
A release candidate of the Android 4.0 build for Raspberry Pi could come in a month, wrote Liz Upton, also of Raspberry Pi, in response to a query from a blog reader.
The Raspberry Pi PC is an uncased mini-motherboard with basic input, display and networking ports. The device already runs some older versions of Android, and also Linux flavors such as Fedora, Debian and ArchLinux. For $25, users will get a Model A barebones PC, and for $35 buyers get a Model B PC with an Ethernet port and other advanced features.
Buyers lined up to buy the device when it went on sale earlier this year, but shipping delays hurt initial supplies. The schematics and circuit design of the board have been open-sourced, and Raspberry Pi for now does not plan to upgrade the PC.
The PC has a single-core 700MHz ARM CPU, 256MB of RAM, an HDMI (high-definition multimedia interface) port and a graphics engine capable of playing high-definition video. Batteries or a microUSB port power the device, and peripherals such as keyboard or mice can be attached through a USB port.
High-end phones, tablets and PCs have more advanced hardware, but the $25 PC is intended to be a low-cost device to promote software programming. Raspberry Pi is a non-profit organization focused on education.
Other low-priced boards include the $72 Oval Elephant, which supports Android 4.0 and the Linaro build of Linux, and the Miniand Android PCs, which are priced between $75 and $99.
Agam Shah covers PCs, tablets, servers, chips and semiconductors for IDG News Service. Follow Agam on Twitter at @agamsh. Agam's e-mail address is agam_shah@idg.com