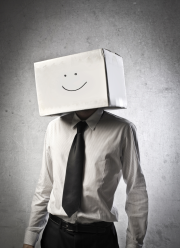 Bogus Facebook accounts are on the rise, according to a report filed by the social network with the U.S. Securities and Exchange Commission (SEC) on Wednesday.
In its 10-Q statement, Facebook reported that 8.7 percent, or 83 million, of its 955 million accounts are either duplicates or "false."
That's a substantial increase over figures released by the company in March. Then it estimated that from five to six percent, or 42.25 million to 50.70 million, of 845 million monthly active accounts were bogus.
Facebook breaks out "false" accounts into two categories. One is misclassified accounts. That's where a personal account is created for something other than a person—a business, for instance, or an organization or pet.
The other false account category is "undesirable" accounts. Typically the creators of those accounts are engaged in activity, like spamming, that violate Facebook's terms of service.
Facebook reported that 4.8 percent of its global accounts were duplicates, 2.4 percent misclassified and 1.5 percent undesirable.
An increase in the number of bogus accounts should be expected as Facebook adds more members, but is the larger percentage of them worrisome? That remains to be seen. However, the number of bogus accounts is no doubt affected by better reporting by Facebook.
Previously, it only reported on duplicate and false accounts. Now it has gotten more granular with its reporting on false accounts, breaking them into misclassified and undesirable.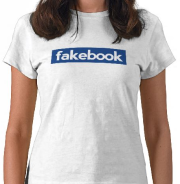 Identifying bogus accounts can be a tricky business, Facebook acknowledged to the SEC. "[T]hese estimates are based on an internal review of a limited sample of accounts and we apply significant judgment in making this determination, such as identifying names that appear to be fake or other behavior that appears inauthentic to the reviewers," it said in its 10-Q.
"As such," it continued, "our estimation of duplicate or false accounts may not accurately represent the actual number of such accounts."
"We are continually seeking to improve our ability to identify duplicate or false accounts and estimate the total number of such accounts, and such estimates may be affected by improvements or changes in our methodology," it added.
Facebook became a public company in May and issued its first quarterly statement last week. During its first reporting period as a public company it generated $1.18 billion in revenue and showed an earnings loss of eight cents a share or $157 million.
Follow freelance technology writer John P. Mello Jr. and Today@PCWorld on Twitter.