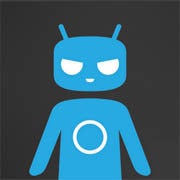 The folks over at CyanogenMod (CM) presently have their work cut out for them in making sure the most recent update of their Android rooting software works efficiently with Ice Cream Sandwich (Android 4.0).
While CM 9 is already rolling out to a variety of Android gadgets, both version 9 and the upcoming version 10 will have something in common: Neither will support models based around the Qualcomm Snapdragon S1 processor. This basically means that if your phone has an S1 inside, your days of rooting your "old" Android phone using the latest CM software are over.
The CyanogenMod team explains in detail why it removed S1 support. over on its Google Plus page. In short, the team could still hack a Snapdragon S1 phone with the new versions of CM, but doing so is quite difficult, and requires repartitioning the internal memory. This would have forced the CM team to make "compromises in the CyanogenMod code that [it was] not willing to make."
The decision so far affects 30 handsets, such as the Nexus One. It's not all doom and gloom for older generations of handsets, though. If you are one of those running the Gingerbread-based ROM, it will still supported in CyanogenMod 9 and 10.
If you are that desperate to get Ice Cream Sandwich or Jelly Bean on your Snapdragon S1 device, though, we'd expect there to be other hacks that would make this possible. Just be prepared to do a long search to find one as straightforward as CM.
Visit the CyanogenMod Google Plus page to get a detailed description on what's changed in CM 9 and 10.
[CyanogenMod via Ubergizmo]
Like this? You might also enjoy…
Get more GeekTech: Twitter – Facebook – RSS | Tip us off | Follow Elizabeth Fish