The year of the Linux desktop may be the subject of never-ending debate, but few would deny that we currently seem to be in the midst of a week of Linux desktop news.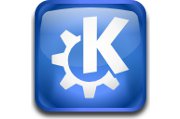 First, on Monday, I wrote about SolusOS and the GNOME 2 look-alike it's working on for its next release.
Then there was the updated MATE 1.4 release, which I covered on Tuesday
The latest news? None other than a major upgrade to KDE that was announced on Wednesday.
"KDE is delighted to announce its latest set of releases, providing major updates to KDE Plasma Workspaces, KDE Applications, and the KDE Platform," read the project team's official announcement. "Version 4.9 provides many new features, along with improved stability and performance."
In fact, as a result of a new KDE Quality Team, KDE Software Compilation 4.9 is the "best ever," the project team says. Here's a quick rundown of what's new.
1. Plasma Workspaces 4.9
Among the many improvements included in Plasma Workspaces 4.9 are "substantial improvements" to the Dolphin file manager, Konsole X terminal emulator, Activities, and the KWin window manager, the project team says.
Dolphin, for instance, has been refined to include back and forward buttons as well as restoring in-line file renaming.
"Dolphin can show metadata such as ratings, tags, image and file sizes, author, date, and more as well as grouping and sorting by metadata properties," the project team explains.
2. KDE Applications 4.9
New and improved KDE applications rolled out in KDE 4.9, meanwhile, include Okular, Kopete, KDE PIM, educational applications, and games.
New in the Okular document viewer, for instance, is the ability to store and print annotations with PDF documents. Search, bookmarking, and text selection have also been improved, the project team says. In addition, "Okular can be set up so that a laptop won't sleep or turn off its screen during a presentation, and it can now play embedded movies in PDF files."
3. KDE Platform 4.9
Last but not least, the new KDE Platform 4.9 includes numerous bug fixes and networking improvements along with preparation for Frameworks 5.
Dedicated to the memory of KDE contributor Claire Lotion, KDE 4.9 is now available as source code for free download. If you decide to try it out, please describe your reactions in the comments.