Taiwanese smartphone maker HTC said on Friday it needs to bolster its brand, forecasting a decline in revenue and profit in the third quarter.
Third-quarter revenue will reach between NT$70 billion (US$2.3 billion) to NT$80 billion, HTC said in a conference call on Friday, representing a year-over-year decrease of between 41 percent and 48 percent, and also a decline from second quarter revenue of NT $91 billion.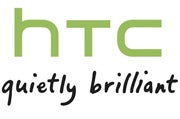 HTC, which once saw rapid revenue growth, has reported sagging profits for the last three quarters as its faced stiff competition from rival vendors Apple and Samsung. In addressing the company's challenges, HTC CFO Chang Chia-Lin pointed to its brand as an important area the company needs to improve.
"HTC is still a young company," he said, noting that the company brand name "HTC" has only been in use since 2006. "In a lot of countries, the brand awareness is fine. We need to focus more on the brand consideration and the brand preference," he said.
To improve its brand image, HTC will continue to bring innovative products to the market, and leverage its strong partnerships with carriers, Chang said. The company is also focused on improving its marketing, retail, and sales execution in order to better reach consumers.
HTC's revenue will decline at different degrees across all markets, except for China, which the company named as a main driver for future growth. HTC's shipments in China for the second quarter increased by 389 percent, according to research firm Canalys, although its market share remains small at less than 5 percent.
In recent months, however, HTC closed offices in both Brazil and South Korea, countries where the company's market share for its smartphones has been low. The office closures are not simply meant at saving costs, Chang said, but will help the HTC streamline its business in "key growth" markets for the company.
Last month, HTC gave up its majority ownership and sold back half its stake in Beats Electronics, a U.S. headphones provider, that the company used to help improve the audio of its smartphones. Analysts have said the partnership may have fallen apart because it fell short of expectations.
Chang, however, said the sale would allow Beats to better expand globally as a product company under its own Beats brand. "This arrangement is a win-win situation," he said.