The U.S. House of Representatives voted late Thursday to send a message to the United Nations' International Telecommunication Union that the Internet doesn't need new international regulations. The vote was unanimous: 414-0.
The House resolution calls on U.S. government officials to tell the ITU and other international organizations that it is the "consistent and unequivocal policy of the United States to promote a global Internet free from government control."
The ITU will host a treaty-writing conference, the World Conference on International Telecommunications (WCIT), in December in Dubai. U.S. officials expect other countries to push for international Internet traffic taxes and for the ITU to take Internet governance away from the Internet Corporation for Assigned Names and Numbers (ICANN) and other organizations.
Some countries may also push for more surveillance of Internet users in the name of fighting spam or fraud, observers say.
Proposals at the ITU and other U.N. agencies "would justify under international law increased government control over the Internet and would reject the current multi-stakeholder model that has enabled the Internet to flourish and under which the private sector, civil society, academia, and individual users play an important role in charting its direction," reads the House resolution, sponsored by Representative Mary Bono Mack, a California Republican.
Bono Mack applauded the House vote.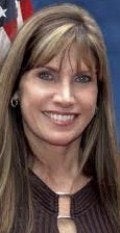 "In many ways, this is a first-of-its-kind referendum on the future of the Internet," she said in a statement. "For nearly a decade, the United Nations has been angling quietly to become the epicenter of Internet governance."
Secret negotiations leading up to WCIT could be "devastating" to Internet freedom and economic development, she added.
The "unanimous vote sends a clear and unmistakable message: the American people want to keep the Internet free from government control and prevent Russia, China and other nations from succeeding in giving the U.N. unprecedented power over Web content and infrastructure," she said. "We cannot let this happen."
Several U.S. tech trade groups supported the resolution. The vote "was an important step to underscore for the world that the United States will stand firmly against regulation of the Internet, and strongly for online freedom," Ken Salaets, director of global policy at the Information Technology Information Council, wrote in blog post.
Grant Gross covers technology and telecom policy in the U.S. government for The IDG News Service. Follow Grant on Twitter at GrantGross. Grant's e-mail address is grant_gross@idg.com.