Apple may be working on a new iPad Smart Cover that can display an extra row of app icons, as a keyboard, show notifications, and even convert into a graphics tablet. The United States Patent and Trademark Office recently published a patent application from the iPad-maker called "Cover Attachment with Flexible Display." The application's drawings show an iPad Smart Cover being put to some very creative uses beyond those handy magnets.
[RELATED: "10 Crazy Phone Patents"]
As with any patent application, you can never be sure whether this concept will turn into an actual product or if Apple is merely staking a claim on an idea from one of its engineers. The application names Fletcher R. Rothkopf, who appears to be a manager of product design at Apple, as the inventor.
It's also unclear whether the features below would be part of a single Smart Cover product or turn into several feature-specific Smart Cover varieties. Nevertheless, considering how useful such a cover could be, we sure hope Apple is working hard to make this technology a reality.
Keyboard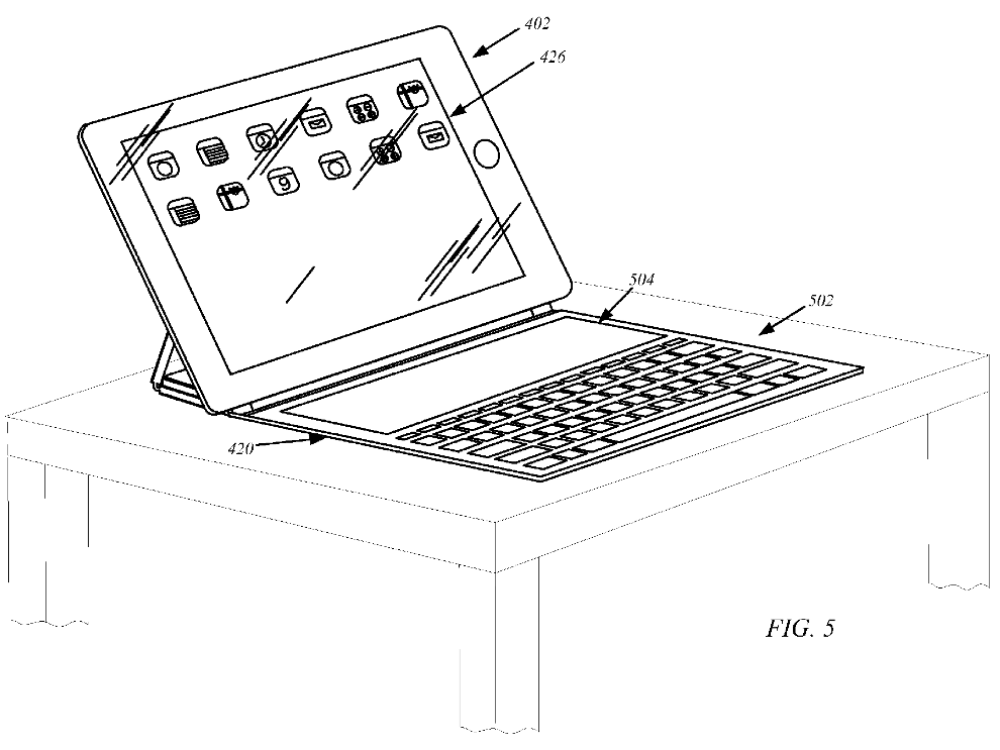 The most obvious use case for a flexible secondary display would be as a keyboard and touchscreen integrated into the inside of the Smart Cover.
Microsoft has plans for a similar keyboard flap for its Surface tablets expected to launch on October 26. Apple's concept, however, appears to use a virtual keyboard whereas the Surface flap will use physical keys.
Ambient Power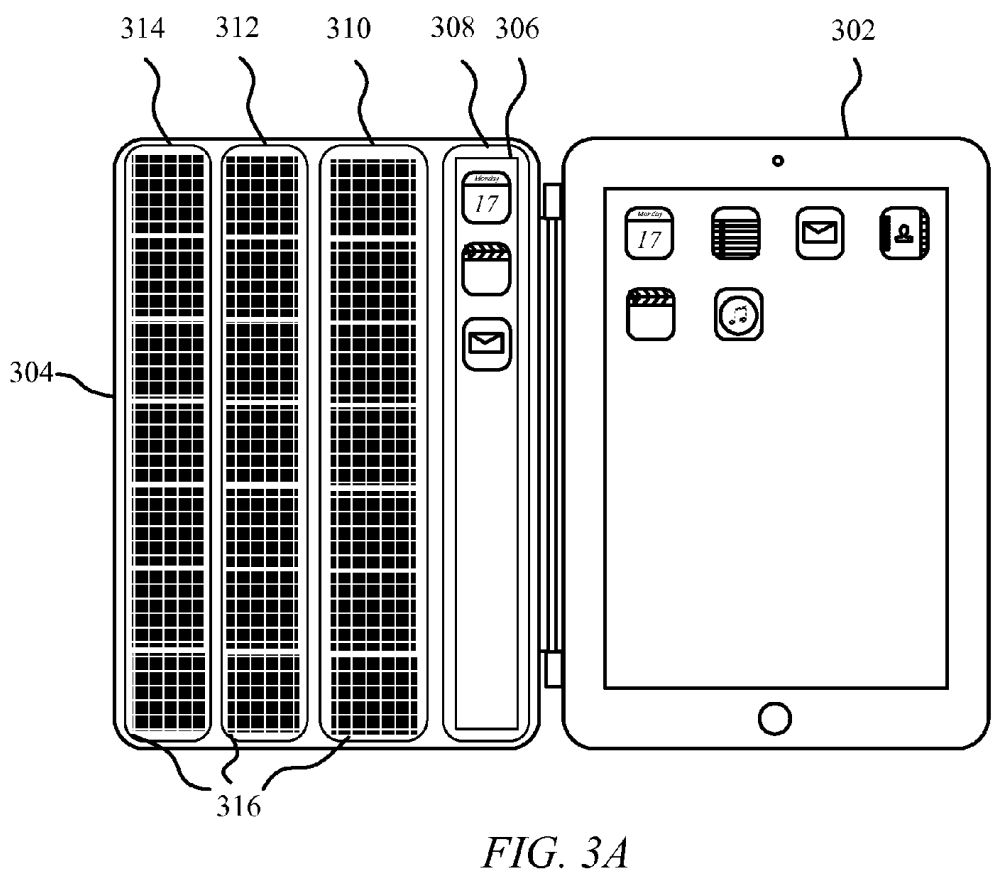 We've seen Apple's interest in solar power collection in other patent applications such as a MacBook that collects solar power to boost its display when outdoors.
In this Smart Cover concept, the iPad accessory displays an extra row of icons and the rest of the space is used as an "ambient power collector," according to the patent application.
Rear Display
The Smart Cover could also display software video and audio controls when the cover props up the iPad on a tabletop.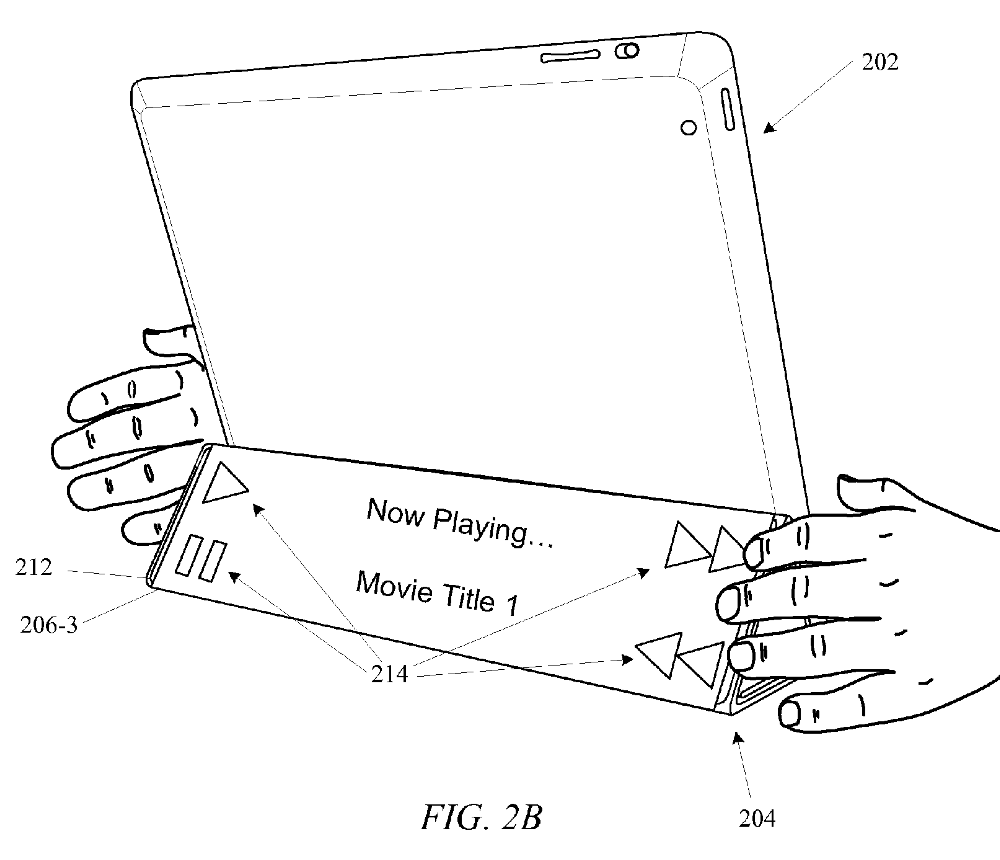 This concept is reminiscent of a patent application discovered in 2007 that suggested an upcoming iPod would feature rear-facing controls. That concept never came to pass, and it seems unlikely this idea would work either. The controls are placed very impractically on the back of the Smart Cover where you can't see them unless you want to keep spinning around your iPad every time you need to adjust the volume.
Graphics Tablet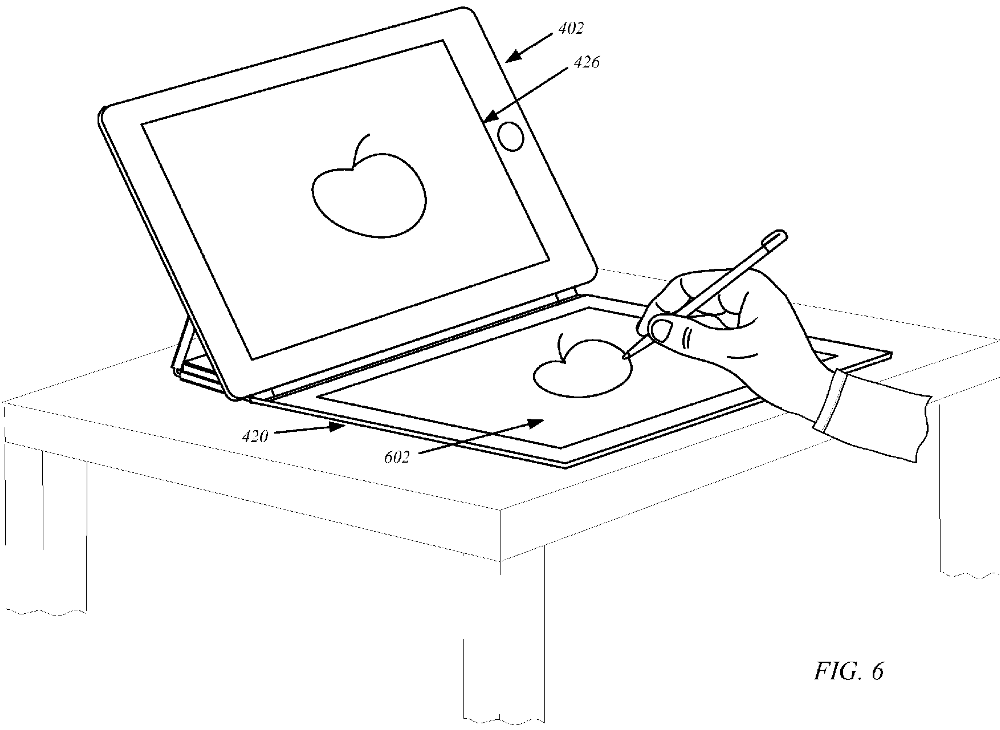 Apple may also turn the Smart Cover into a graphics tablet allowing you to draw on the Smart Cover with a stylus and then view the drawing on the iPad screen.
Another Apple patent application spotted in May indicated Apple was working on a stylus for iOS devices.
If Apple ever created a stylus-focused product for its popular finger-driven iOS devices, I think we could safely say, "They blew it."
Cover Alert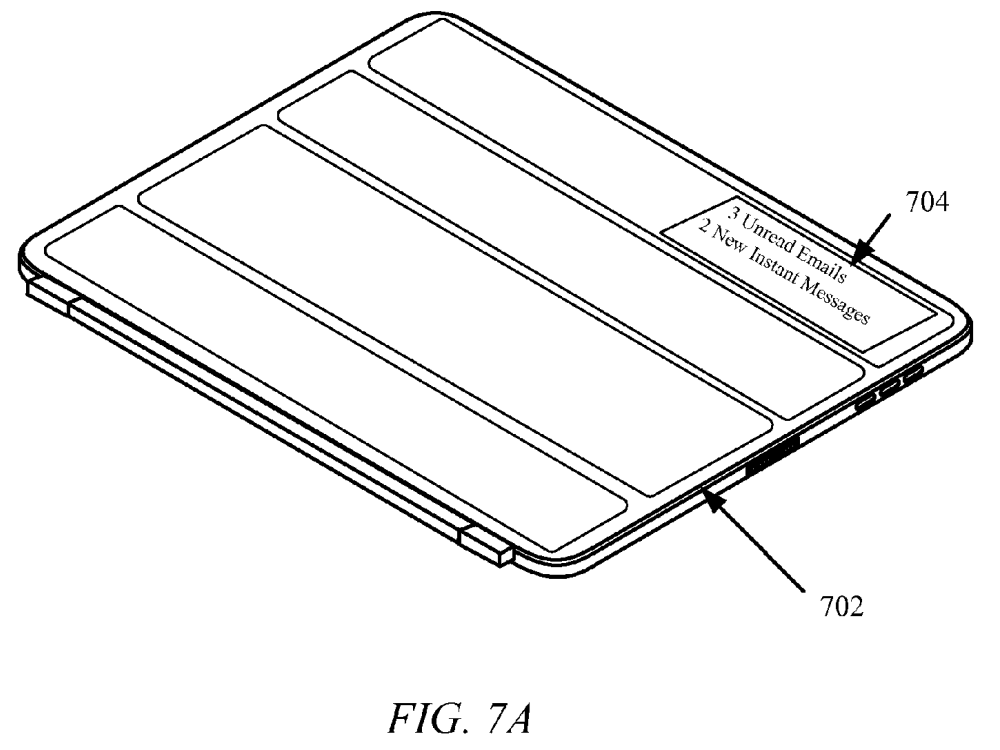 When the iPad isn't in use, the outside of the Smart Cover lying flat on the device could be used to display calendar alerts, reminders, social networking updates, and other notifications.
Apple's recent patent application was published on Thursday and first reported by Apple Insider.
Connect with Ian Paul (@ianpaul) on Twitter and Google+, and with Today@PCWorld on Twitter for the latest tech news and analysis.