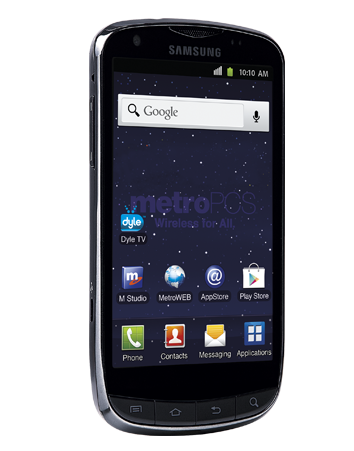 MetroPCS now sells a phone capable of receiving free TV programming. There's one problem, though–it's expensive. The Samsung Galaxy S Lightray 4G will set you back $460, $200 more than its sister Galaxy smartphones, which don't have TV reception capabilities.
Aside from LTE data and TV reception, the Lightray 4G's specs aren't very impressive. The phone runs Android 2.3 (Gingerbread–which is now nearly two years old), and sports a 1GHz single core processor and an 8-megapixel rear-facing camera. The big deal here is the TV reception.
Dyle powers the app and services that provide the TV broadcasts for the phone. Dyle's service is available in 37 cities across the US, and provides access to the local ABC, CBS, Fox, NBC, and Telemundo affiliates, as well as the Qubo children's programming network in most markets.
Your mileage may vary, though: Dyle admits that not every network is available everywhere. For example in Philadelphia, only Fox, NBC, and the ION network are available, while Chicago has Fox, NBC, PBS, Qubo, and Telemundo. The two largest metro areas in the country, New York and Los Angeles, have four and six channels available, respectively.
No city has every major broadcast network, so you're bound to miss something.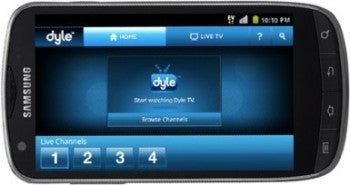 And then there's coverage. The best coverage seems to be limited to the city centers, and everything gets spotty and unreliable not too far outside the city limits. Dyle seems to allude to the not-so-perfect coverage in its own FAQ by telling users to try "moving towards a window or go outside" to get the best signal.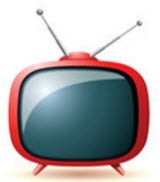 There's also a bigger question here: are consumers even interested in such a service? Both Verizon and AT&T have launched and since discontinued mobile TV services: Verizon launched VCast TV in 2007, and AT&T launched its service one year later. Both services were quietly discontinued last year.
If the big guys couldn't make mobile TV work, it's hard to imagine MetroPCS will do any better.
For more tech news and commentary, follow Ed on Twitter at @edoswald, on Facebook, or on Google+.