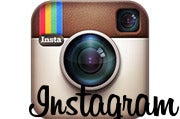 Instagram's more than 50 million users know the mobile app is fun to use because its filters and frames give plain old photos pizzazz. Not only that, but its social features let you share your snapshots with friends and keep up with the images others are posting, just by opening the app on your smartphone.
But now there's a different way to see what people are shooting—a new website called This is Now, which aggregates the real-time Instagram updates in five cities around the world.
At the site you can see a dizzying display of what geo-tagged photos people are uploading in New York, London, Sydney, Sao Paulo, and Tokyo. Click on "What is this" at the top left of each city page and This is Now lists a slew of numbers: The number of photos uploaded, how many people clicked on them, the average stay on each city page (and how much time you've wasted there yourself). At the top right of each city page you can also see how many people are viewing it at the moment.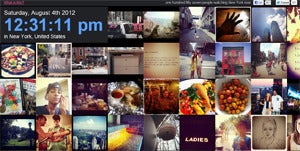 This is Now is an interesting way to get a feel for what's going on in the cities it tracks, although the way the photos quickly move across the site from left to right and then down the page can be bothersome when Instagram activity is high. For a more sedate experience, check one of the cities where the time of day has most people sleeping.
By clicking on any photo you'll springboard over to Instagram.com, where you can find out more about the person who uploaded it, as well as see what comments people are making about it. If you're an Instagram user you can also log in and follow the person right from your browser.
While the site isn't affiliated with Instagram, it works by way of Instagram's API, which gives the developer access to the photos.
Follow Christina on Twitter and Google+ for even more tech news and commentary and follow Today@PCWorld on Twitter, too.