Microsoft has opened Windows Phone Dev Center, a new portal for smartphone developers that promises better performance and ease of use along with more markets and support for PayPal, the company wrote in a blog post on Tuesday.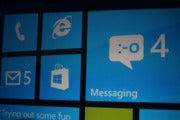 Windows Phone Dev Center is an evolution of the now retired App Hub, and has been redesigned from the ground up. The most obvious change is a new user interface, which should make it easier for developers to submit apps and edit their accounts.
But Microsoft has also upgraded the underlying infrastructure to improve performance and reliability. Today's launch is the first step, and Microsoft will continue to optimize the site and the infrastructure in the weeks ahead, the blog post said.
Earlier this year App Hub suffered from long approval and publish times for Windows Phone apps.
For developers, the Windows Phone Dev Center launch will increase the number of countries where they can sell their applications; what they charge; and how they receive payments.
Developers will soon be able to register in four times as many countries or regions, and get paid in three times as many as is possible today, according to the blog post.
Developers can now also use PayPal to get paid, as long as the service is available in their part of the world. Dev Center allows developers to enter a different price in each country, and when Windows Phone 8 arrives, in-app purchasing will become available too.
Products for in-app purchase can only be added to Windows Phone 8 apps, according to the submit and sell section of the portal.
To allow developer to be better prepared when an app goes live, Dev Center supports thousands of beta testers for each app. App Hub limited the number of beta testers to 100, but that didn't provide developers with enough feedback, hence the change, Microsoft said.
In addition to those changes, the portal offers improved analytics, along with better integration with Microsoft's MSDN and pubCenter, which allows developers to add ads to their applications.
Microsoft is still rolling out Dev Center, and it's going to take a little more time for things to come fully up to speed, it said.
Send news tips and comments to mikael_ricknas@idg.com