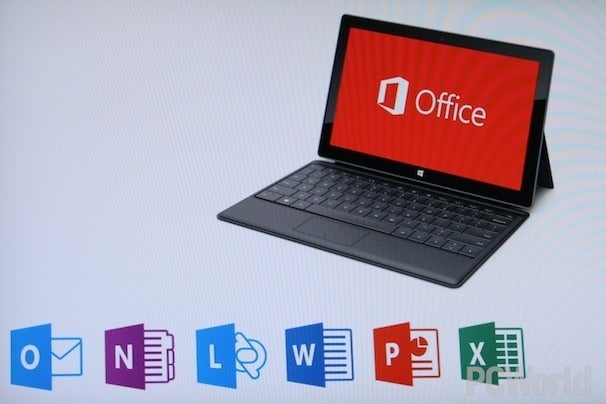 Microsoft's Office app for its Surface tablets will have some of its features removed to make the OS perform better and improve the battery life.
Macros, third-party add-ins and VBA (Virtual Basic for Applications) support will be pared from Office RT, according to the Verge. It also reported a "small number" of other features will be skimmed from the RT version of the software.
Tablets running Windows RT, the version of Microsoft's operating system designed for ARM-based processors, are expected to be generally available Oct. 26, the same day the company is scheduled to release the next version of its OS, Windows 8.
Those initial units are expected to include a "preview" version of Office 2013 RT, which you can upgrade to a final version sometime in 2013, the Verge reported.
Microsoft previously announced that all its RT tablets would be shipped with Office Home and Student 2013 RT, which includes new versions of Word, Excel, PowerPoint and OneNote.
In addition to Microsoft, computer maker Acer has announced plans to introduce a device running Windows RT in 2013. What the form factor of that device will be — tablet, Ultrabook or something else entirely — is uncertain.
Despite its intentions to introduce a WinRT product, Acer has been outspoken about Microsoft getting into the tablet business.
"On one hand Microsoft is our partner, but on the other, Microsoft's move makes them compete not only with us but all PC makers," an Acer spokesman told Bloomberg.
"We think that Microsoft's launch of its own-brand products is negative for the whole PC industry," he added.
Follow freelance technology writer John P. Mello Jr. and Today@PCWorld on Twitter.