The next-generation iPhone is set to bring some radical changes for users, and it will also mark a very public break-up between Apple and Google. Much-loved Google products on iOS will now disappear or be replaced with Apple variants, while hardware design changes will bring long-term improvements, but short-term headaches for some users.
The latest beta releases of iOS 6 are now giving a clearer indication of which of Google's services Apple will drop or replace with its own, with several reports indicating upcoming design and hardware changes that you'll have to keep in mind. Until the new iPhone is announced on September 12, as reports indicate, here are the changes being discussed and what they mean.
Bye Bye Google Maps
Apple bought several mapping companies to produce its own mapping product – replacing the Google Maps-powered Maps app. The main difference between Apple's and Google's maps products is that the first uses resolution independent vector maps, while the latter uses layered images for each zoom level. The advantage to Apple's solution is that you don't have to wait for blocks to load as you zoom in, because maps are being rendered live on the phone, which gives you a smoother experience.
Like Google Maps for Android, Apple is introducing in its iOS 6 Maps app 3D buildings and turn-by-turn (voice) navigation, but there will be one main thing missing: Google's Street View, which Apple's app doesn't feature. Google already has the Earth app for iOS, so it's entirely possible the company would release a standalone Google Maps app in the App Store, just like it said it would with another soon-to-be-gone iOS app: YouTube
Sayonara YouTube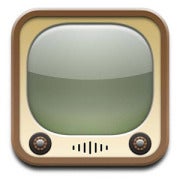 YouTube is the latest Apple-Google collaboration to be spiked from iOS, Apple confirmed. The video-watching app dates from the early days of iOS, and there simply won't be one offered with iOS 6 by default. Instead, Google said it is developing its own YouTube iOS app, to be launched in Apple's App Store at a later date.
The lack of a YouTube app probably won't make a big difference to users. You will be able to watch YouTube clips straight from Safari on the mobile version of the site, instead of having a link open automatically in the YouTube app automatically.
In developing its own YouTube app, Google will also have the ability to introduce advertisements in the app (something not present in the current app), and also update the app with new features more often. In Apple's hands, the YouTube app has seen very little improvements over the years.
Adieu 30-Pin Dock Connector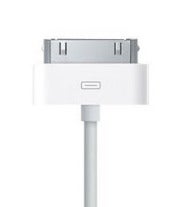 The next-generation iPhone is expected to have a 19-pin dock connector, a change that could disrupt the accessories market that caters to the 30-pin connector currently found on the iPhone. The current 30-pin connector has been around since the first iPods, and Apple needs a smaller connector in order to make the new iPhone thinner and to incorporate a 4G radio.
However, moving to a new and smaller dock connector won't be without its problems. While accessory manufacturers slowly start adopting the new plug as new iPhone sales grow, Apple is expected to introduce an adaptor that would make the new iPhone (and later iPads) compatible with the old-style adaptors. However, the new dock connector should also make people less reliant on using wired accessories and push sales of AirPlay-compatible accessories.
Arrivederci microSIM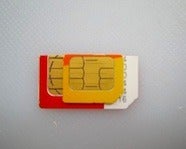 Another change designed to leave more space inside the new iPhone for components is a smaller SIM card, reports French site nowhereelse. Smaller, you say? Yes nanoSIMs are around 40 percent smaller than the microSIM cards introduced with the iPhone 4 (they measure just under one-half of an inch by 0.35 of an inch by 0.03 of an inch. Apple proposed this new standard over competing proposals from Nokia and Motorola, and the new design will offer the same functionality as current SIM cards.
While the smaller SIM card might make a difference for Apple's internal iPhone design, for users the transition should be quite straightforward. The nanoSIM can be packaged and distributed in a way that is backwards compatible with existing SIM card designs.
Follow Daniel Ionescu and Today @ PCWorld on Twitter