NASA's Curiosity rover is rolling on Mars and sending back color photos, videos and other information about the red planet, and it's easier than ever to keep up with all of the latest Mars rover news online. You can follow Curiosity's adventures on Twitter, Facebook, and Google+. If you prefer video, there's Ustream and YouTube. Traditionalists can get their news the old-fashioned way by checking in with a website, and there's even a mobile app to keep you posted while you're on vacation this summer.
Here's everything you need to know about tracking Curiosity's adventures online.
Twitter

Curiosity has its own Twitter account (@MarsCuriosity) where NASA tweets photos taken by the rover as well as links to news updates and press conferences. You can also follow NASA and the Jet Propulsion Laboratory, the NASA laboratory heading up the Curiosity mission.
Facebook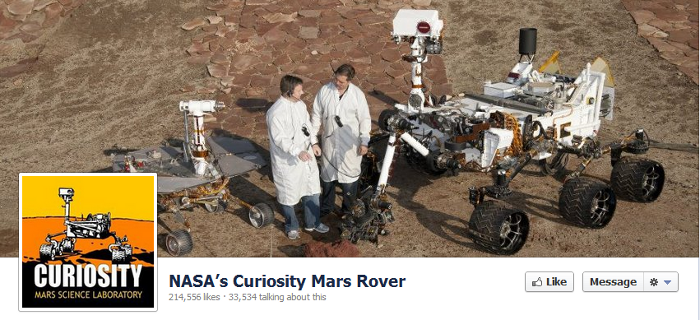 Check out the Curiosity Facebook page to see past updates about the Mars rover, photos and other information. You can Like the Curiosity page to get updates sent to your news feed or add it to an Interest List for less-frequent updates. You can also Like the pages for the Jet Propulsion Laboratory, all the Mars exploration Rovers, and NASA.
Google+

Curiosity doesn't have its own Google+ page, but you can add NASA's G+ page and the Jet Propulsion Laboratory's to your circles for regular updates. Google+ users should also bookmark a "Curiosity" search on the social network. That way you can check-in and get news updates from other users who find interesting links or photos. Once you save a search, you will find it under the "More" dropdown menu on your Google+ home page.
Mission Central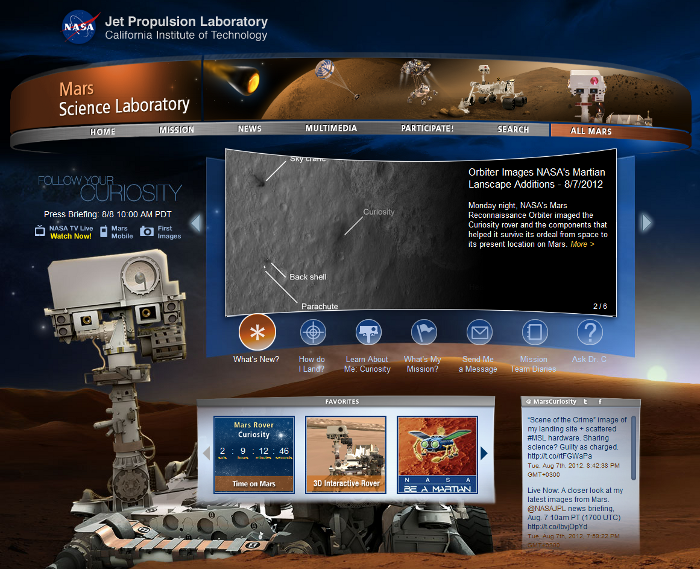 You should also bookmark NASA's Mars Science Laboratory Web page in your browser. This page is the central place to find the latest unedited photos from Curiosity, mission information, team blogs, and news.
Curiosity Cam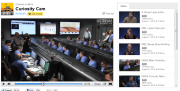 It's not as exciting as it sounds, but the Jet Propulsion Laboratory's Ustream channel is a good source for Curiosity-related videos including the Rover's landing and the latest press briefings.
Flickr

NASA hasn't shared many Curiosity-related photos on its Flickr page, but keep an eye on this account for any forthcoming photo sets.
YouTube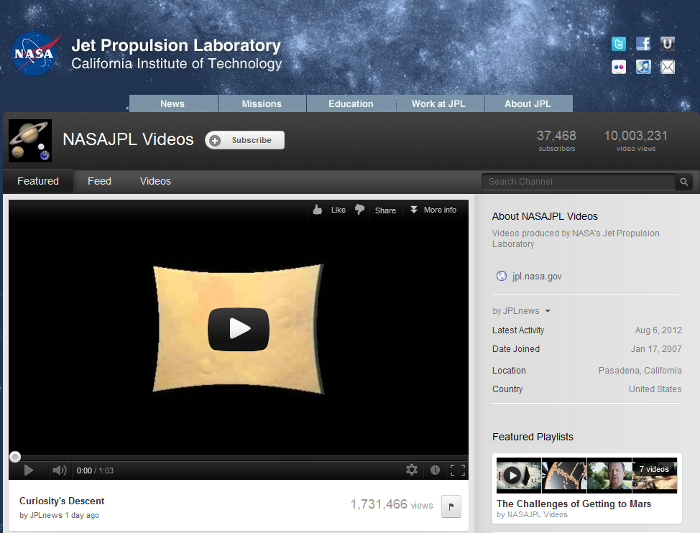 NASA regularly updates its JPLNews and NASA channels with Curiosity-related news clips. Subscribe to both to get YouTube updates delivered to your inbox.
Mobile App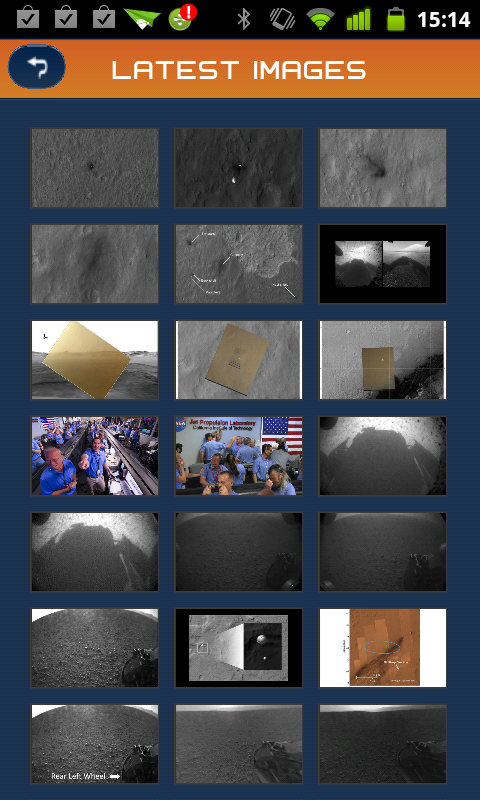 NASA's Be A Martian app for Android, iOS, and Windows Phone lets you check out the latest Curiosity news, photos, and videos while you're on the go. Bad news for Windows Phone users, however, is that your version of the app doesn't appear to be getting the latest photos from Curiosity. You can, however, see the latest Curiosity news.
Finally, Twitter users might enjoy following the foul-mouthed faux tweeter @SarcasticRover, which follows the inner thoughts of Curiosity on Mars.
Sarcastic Rover's latest highlights include:
"I wish George Lucas was alive to see this… LOL sorry, I meant I wish his artistic integrity was alive to see this."
"HEY .@TheRealBuzz Aldrin! I hear you walked on THE MOON! LOL, THAT'S ADORABLE. JK – you're a hero. BTW, I'M ON MARS. WINNER!"
Connect with Ian Paul (@ianpaul) on Twitter andGoogle+, and with Today@PCWorld on Twitter for the latest tech news and analysis.