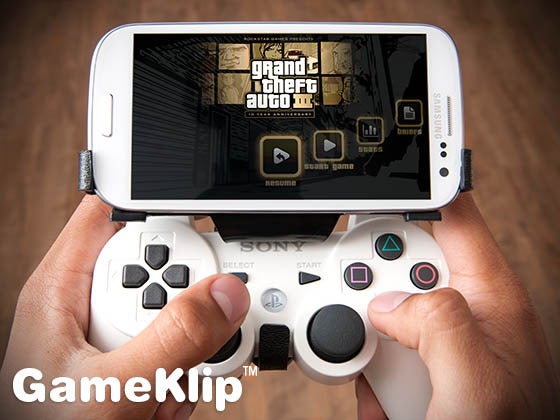 Touchscreens are neat and all, but they can still suck when it comes to gaming. We've shown you a couple of ways to add controller support for your Android phone or tablet, but the unfortunate trade off of adding a controller is that it basically renders your device immobile. While you have the controller in your hands, your Android contraption has to either lay on your lap or propped up on a flat surface.
This is exactly what led Ryan French to create the GameKlip to help merge your Android device with a PlayStation 3 controller.
The GameKlip is simply a clip add-on made of ABS plastic that lets you secure your phone to a PS3 Dualshock 3 or Six-Axis controller. This way, you'll have one device to carry around and play the way it was meant to be while making it like a faux PS Vita.
There isn't any sort of software component to the GameKlip, so you'll have to pair your phone to a controller using the Sixaxis app by Dancing Pixel Studios on the Google Play Store. Alternatively, you could directly plug your smartphone into the PS3 controller–assuming it works. French confirms that his Samsung Galaxy S III (AT&T) can do this natively without having to root the device or any additional software.
Each clip is custom-formed to fit a particular device. So far, Ryan has only made clips for most Galaxy devices and a few HTC phones, but he says that he may be able to produce clips for other phones on demand. He also has plans to make a larger version for tablet owners as well as a model that uses an Xbox 360 controller.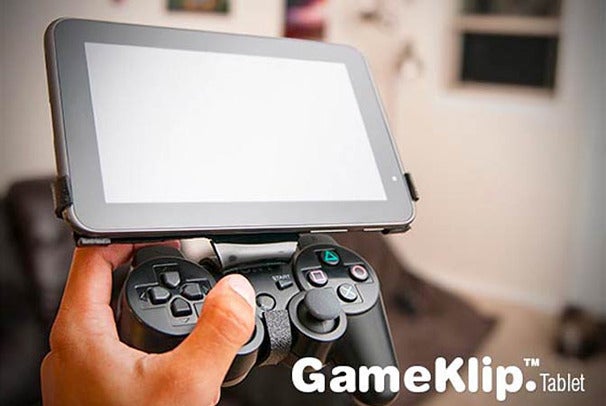 If you like the idea of clipping your phone to a controller, you can buy the GameKlip directly from Ryan French for $15, or $23 for the USB-tethering set.
Do you a controller with your Android device? Leave a comment.
[GameKlip via Pocket Gamer via Android Central]
Like this? You might also enjoy…
Get more GeekTech: Twitter – Facebook – RSS | Tip us off | Follow Kevin Lee