It was just about two months ago that the beta version of LibreOffice 3.6 arrived, but on Wednesday the Document Foundation announced the release of the final version of the office productivity suite.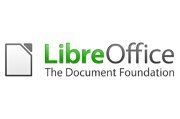 LibreOffice 3.6 is the fourth major release of the free and open source software, and it provides "a large number of new features and incremental improvement over the previous versions," wrote Florian Effenberger, chairman of the Board at the Document Foundation, in the official announcement.
New innovations in the software range from "invisible features such as improved performance and interoperability to the more visible ones such as user interface tweaks, where theming has improved to more closely match current design best-practice," Effenberger added.
Ready for a quick overview? Here's a rundown of some of the software's key new highlights.
1. Writer
LibreOffice's Writer word processor has been updated with myriad new enhancements in this latest release, including support for contextual spacing, the addition of Word Count to the software's status bar, and support for importing Microsoft Office SmartArt. Numerous other tweaks have been made to the software as well, as well as to the LibreOffice label/business card wizard.
2. Calc
New in the Calc spreadsheet module, meanwhile, are improved CSV file importing, support for color scales and data bars, and an option to specify a custom sheet name prefix in new documents, among many other changes. New spreadsheet functions have also been added in accordance with the ODF OpenFormula specification.
3. Impress
Then there's LibreOffice's Impress presentation module, which has been tweaked to add a widescreen format for slideshows as well as 10 new master pages, as shown in the screenshot at left.
4. Core Changes
LibreOffice 3.6 now offers PDF export with a watermark option as well as an import filter for CorelDraw documents. An "ODF 1.2 Extended (compact mode)," meanwhile, is designed to provide better interoperability.
5. GUI and More
Last but not least, a refined interface, a new splash screen, and a redesigned "About" page are also included in this new release, as are a raft of performance improvements, bug fixes, and extended localization.
LibreOffice is becoming increasingly popular in corporate environments around the world, Effenberger noted.
Among the organizations to embrace it recently, in fact, are the Capital Region of Denmark, the cities of Limerick in Ireland, Grygov in the Czech Republic, Las Palmas in Spain, the City of Largo in Florida, the municipality of Pilea-Hortiatis in Greece, and the Public Library System of Chicago.
LibreOffice 3.6 is aimed at power users, the Document Foundation says; "more conservative users should stick with LibreOffice 3.5." The software is now available as a free download.