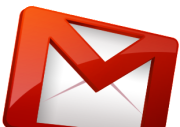 Google has begun testing a search feature that mines relevant emails from users' Gmail accounts and displays links to them in the results page.
To use the feature, users would need to be logged in to their Google account and the Gmail results would be visible only to them.
The feature is an attempt by Google to make its search results "truly universal," because answers to certain queries may be contained in users' Gmail messages, the company said on Wednesday.
"So if you're planning a biking trip to Tahoe, you might see relevant emails from friends about the best bike trails, or great places to eat on the right hand side of the results page. If it looks relevant you can then expand the box to read the emails," Amit Singhal, senior vice president of search at Google, wrote in a blog post.
Google already offers signed-in users the option to mesh personal results with links to public Web pages, an initiative it calls Search Plus Your World.
People who allow Google to personalize their search results see, for example, relevant posts authored by their Google+ contacts, photos from their Picasa albums and links from their Reader syndicated feed manager. If users also let Google log their Web usage via the Web History feature, that data is also used to tailor search results.
Search results that are personalized in this manner carry a special icon identifying them as such. No one else but the signed-in user sees them.
It will be interesting to see what reception this Gmail search feature receives when and if it's made widely available. Privacy has been a concern on and off for Gmail since it was launched back in 2004. At the time, many criticized Google's decision to run text ads in the service based on the content of messages.
Years later, Gmail was at the center of one of the company's worst privacy fiascos, when the now-closed Buzz social network by default and without permission generated a public list of initial contacts for users based on their Gmail contacts.
For now, the new search feature is in limited testing. Those interested can apply to participate in the field trial by going to this page: https://www.google.com/experimental/gmailfieldtrial.
In Wednesday's blog post, Singhal also said that Google soon plans to extend its voice search feature, now available in Android, to iPhones and iPads running iOS 4.2 and above.
He also announced that Google is extending its Knowledge Graph database of more than 500 million "real world" people, places and things to English-speaking users outside of the U.S., where it was launched originally in May.
"So starting today, you'll see Knowledge Graph results across every English-speaking country in the world. If you're in Australia and search for 'chiefs', you'll get the rugby team — its players, results and history," he wrote.
Using the Knowledge Graph, Google has also started creating lists of related items and displaying them across the top of the search results page, according to Singhal.
Juan Carlos Perez covers enterprise communication/collaboration suites, operating systems, browsers and general technology breaking news for The IDG News Service. Follow Juan on Twitter at @JuanCPerezIDG.