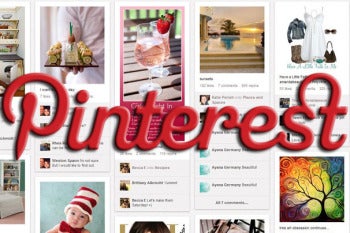 Virtual pinboard site Pinterest has finally ditched its invitation-only status, and has opened its doors to, well, the Internet. Now anyone and everyone can start pinning away, after they sign up for a Pinterest account using their Facebook account, Twitter account, or email address.
Pinterest actually launched over two years ago, in March 2010. The site enjoyed a surge in popularity early this year, though usage dropped off around February, possibly due to concerns over Pinterest's terms of use and potential copyright issues.
Up until now, the site has been invitation-only–that is, new users were only able to join if they were invited by existing users or if they requested (and were granted) an invitation from Pinterest. The invitation-only status seemed more of a formality: it typically took the site a couple of weeks to grant an invitation to people who requested them.
Pinterest is a niche social network and content-sharing website that allows users to create themed "pinboards" of content they find around the web. Users are asked to add a Pinterest bookmarklet to their bookmarks bar, and then whenever they see an image they like on the Internet, they can tap the bookmarklet to "pin" the image. They can then add a comment about the image and determine which pinboard it should be pinned to.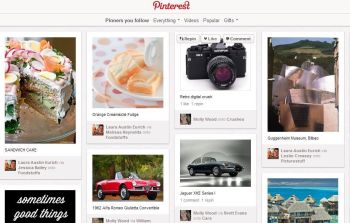 Pinterest never asks users to consider permissions for images they pin, and that's where the copyright question came up. Pinterest does link back to the image, but many artists and photographers would prefer to be asked–not just credited.
Users can also follow other Pinterest users or their pinboards, and re-pin items that they like on others' boards to their own boards.
Pinterest is a notable social network for a couple of reasons. First, it's been embraced by the female sector — Internet tracking firm comScore estimates that 68 percent of Pinterest's users are women, and that these women drive 85 percent of the traffic on the site. Second, it's a more focused social network–instead of just updating people on what's happening in your life, you're actually required to curate pinboards and pretty image walls. Thus, Pinterest is often used by interior designers, wedding planners, and other project-oriented users.