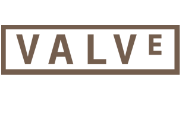 Valve's Steam service isn't just for gamers anymore. Starting Sept. 5, the popular PC gaming service will offer other types of software for sale such as creativity and productivity tools.
Valve hasn't announced any specific applications yet, but possible categories could include audio production, photo editing, accounting and utilities, as the Steam Android app accidentally revealed last month. In addition to software that's hand-picked by Valve, developers will be able to submit their applications for approval through Steam Greenlight, a crowdsourced approval process.
Valve says many of the launch titles will have the same features as Steam's gaming library, including automatic updating and cloud saves. Steam also allows gamers to re-download their libraries onto any computer, so I assume that'll apply to non-gaming applications as well.
To put all of this another way: Valve is turning Steam into a full-blown app store. In that sense, it's going to be a direct competitor to the Windows Store in Windows 8, and possibly to the Mac App Store. (Valve hasn't said which platforms it will support for non-gaming software.)

The difference, potentially, is support for a broader range of operating systems. Steam currently works on Windows PCs running XP or later, whereas the Windows Store will only be available for Windows 8. Steams also works on Macs running Leopard or later, compared to Snow Leopard or later for the Mac App Store.
And consider this: Some Steam games support both Windows and Mac, and your copy of the software can be installed on both platforms. If the same is true for non-gaming apps, Steam could become a powerful cross-platform app store.
Of course, all of this is speculation until Steam announces more details. But given the success Valve has enjoyed in the PC games market, its move into general applications could be very interesting.
Follow Jared on Twitter, Facebook or Google+ for even more tech news and commentary.