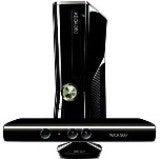 Microsoft's job listings have been a little leaky lately. First came news of next-generation Surface PCs, and now there's word of a new Xbox coming within a year and a half.
"Over the next eighteen months Microsoft will release new versions of all of our most significant products including Windows (Client, Server, Phone and Azure), Office and Xbox," a Microsoft job listing said, before Microsoft deleted the post from its Careers Website.
Earlier this week, Microsoft's Brian Hall also made mention of a "new Xbox" as part of a wave of upcoming product updates that also includes Windows 8 and Windows Phone 8. Microsoft PR tried to explain this away by saying that Hall was only talking about a software update for the Xbox 360.
The job listing, however, was most likely referring to hardware. After all, Windows 8 and Office 15 will be available much earlier than 18 months from now. If there's any one major Microsoft product that's roughly 18 months away, it's a new Xbox device. (That'd be the 2013 holiday season or early 2014 at the latest.)
Details about Microsoft's next Xbox are still hazy. Some reports have claimed that the console will have a Blu-ray player and will require a constant Internet connection to play games. Others have claimed that the next Xbox won't have disc drive at all, or that Microsoft will release both a full-sized console and a smaller set-top box to compete with Apple TV and Roku.
In any case, an 18-month time frame for the next Xbox seems plausible, especially with Nintendo's Wii U due out later this year, and Sony rumored to be working on its next Playstation as well. Just don't expect Microsoft to say much about it as long as it's trying to sell Xbox 360s.
Follow Jared on Twitter, Facebook or Google+ for even more tech news and commentary.