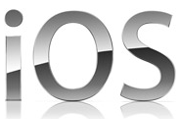 Apple didn't lay out all its secret plans for iOS 6 during the company's sneak peek at the next version of iOS in June. But since then, reports have trickled in detailing a number of interesting new features built into the latest beta versions of iOS 6 distributed to app developers.
We already know iOS 6 will have more than 200 new features including a new Maps app with turn-by-turn navigation; a central storehouse called Passbook for consumer loyalty cards, boarding passes, movie tickets, and gift cards; FaceTime video chat over cellular data; system-wide Facebook integration; online photo sharing; and improvements to Siri.
But it looks like a lot more is coming to iOS 6 including unannounced features such as automatic Wi-Fi to cellular data-switching and Bluetooth file-sharing. A few features foreshadow a new iPhone with a 4-inch display such as added screen resolution support.
It's not clear whether all of these features will make the cut, but here's a look at what might be new in iOS 6.
Wi-Fi Plus Cellular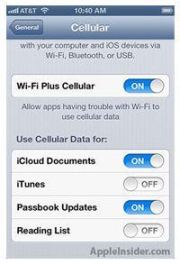 Apple recently seeded iOS 6 Beta 4 to developers and the new version includes the ability to automatically switch from Wi-Fi to cellular data if an app is having problems connecting to Wi-Fi, according to Apple Insider.
The new optional feature is called Wi-Fi Plus Cellular and is activated/deactivated through the Settings app.
Currently, if your iPhone can't connect to Wi-Fi your connectivity stops unless you turn off the Wi-Fi radio to jump to cellular. Apple Insider points out that on an iPhone 4S or later, this function could help prevent dropped video calls placed through FaceTime. Apple has said iOS 6 will support FaceTime over 3G.
Bluetooth File-Sharing
Also new in the latest iOS 6 beta is a function for Bluetooth sharing support for apps, according to a screenshot posted by 9to5 Mac.
Currently, iOS 5 allows you to share contacts with a car kit, send audio to a stereo, use audio/video remote controls, participate in multiplayer gaming, and establish connections to Bluetooth keyboards.
In iOS 6, however, apps may be able to request Bluetooth sharing functionality to swap photos, calendar dates, reminders, and contacts. The reported new sharing capability would be controlled in a new section of the Settings app labeled "Privacy."
More Icons
The new resolution support in iOS 6 also gives Apple enough space to throw in an extra row of icons for the next iPhone. Rumors about a fifth row of icons have been circulating since May, but 9to5 Mac was able to use Apple's developer tools to create a five-icon iPhone layout using the latest beta version of iOS 6.
Resolution Bump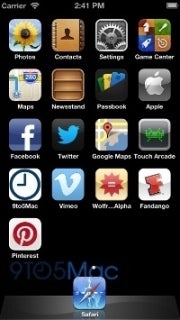 Another recent 9to5 Mac discovery suggests iOS 6 will support a new resolution of 640 by 1136.
That resolution would allow Apple to put a 4-inch screen on the next iPhone without overly distorting apps running on current iPhone displays.
Password-free Gratis Apps
Downloading free apps, app updates, or an app you previously deleted will not require password authentication, according to numerous online reports from late July. The new feature will be a welcome addition for anyone with a particularly long or hard to remember password.
But as my colleague Tony Bradley reports, some security concerns may be attached to password-free downloads.
No YouTube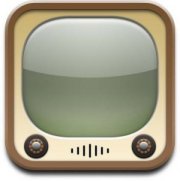 The iPhone's YouTube app will be the next casualty in the ongoing battle between Apple and Google. A standard part of the iPhone since the handset's debut in 2007, Apple plans to dump the YouTube app in iOS 6.
Apple says the company's license to include the YouTube app has expired, and obviously won't be renewed, but Google is supposedly working on a new YouTube app to be distributed through Apple's App Store.
AT&T Punch in the FaceTime
AT&T customers may pay extra for the privilege of using iOS 6's previously announced FaceTime over cellular capability.
During a test of the new FaceTime functionality in iOS 6 beta 3 using an AT&T-locked iPhone, iDownloadBlog discovered a pop-up window with instructions on how to activate FaceTime over cellular.
The pop-up didn't say the service included an extra cost, but it's a pretty safe bet that AT&T is at least thinking about charging an extra convenience fee for anyone using FaceTime over 3G. Interestingly, iDownloadBlog didn't have the same experience with a Verizon-enabled iPad running iOS 6.
Connect with Ian Paul (@ianpaul) on Twitter and Google+, and with Today@PCWorld on Twitter for the latest tech news and analysis.