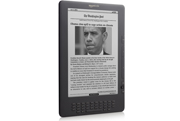 Looking for a good deal on a Kindle? Better act quickly–Amazon cut the price of its 9.7-inch Kindle DX by $110 to $269 on Friday, spurring speculation that perhaps a new large-screen Kindle is on the way.
The DX is Amazon's largest e-reader. Though it has a 9.7-inch screen, holds about 3500 e-books, and has Amazon's built-in free 3G service, it also only has a black-and-white e-ink screen. This screen has made the DX, which cost almost as much as an iPad when it was first introduced in 2009, subject to a good deal of criticism.
But this fire sale raises the question–is a 10-inch Kindle Fire coming our way?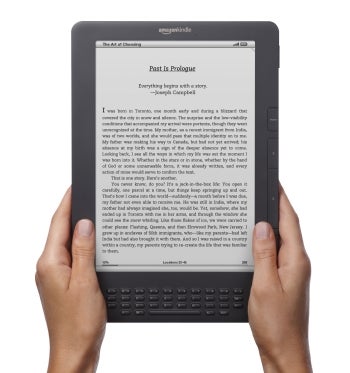 Rumors of a new Kindle Fire have been around for several months now, and one of the more common rumors is that Amazon will make a larger screen to compete with the iPad. The DX has, for much of its life, been largely ignored, and Amazon's move to cut prices might be an effort to clear stock ahead of the debut of a new model.
My colleague John Mello recently wrote that reports indicate new Kindles might come in September: that now seems quite possible given the apparent push to get as many Kindles out the door — especially the DX — in short order.
Already own a Kindle? Amazon is also offering a 40 percent discount on select Kindle devices and Kindle accessories–if you pay with your Amazon.com Rewards Visa Card. Just add the standard Kindle, Kindle with Special Offers, or select accessories to your Amazon cart and enter the promo code KINDLE40 (between now and August 15) to redeem. You must pay with your Amazon.com Rewards Visa Card to get the discount.
For more tech news and commentary, follow Ed on Twitter at @edoswald, on Facebook, or on Google+.