Motorola Mobility is cutting 4,000 employees as the company shifts its emphasis from feature phones to focus on high-end devices, the company said late Sunday.
About two-thirds of the staff reduction is set to occur outside the U.S., the company said in a statement.
Motorola, which was acquired by Google in May, plans to close or to consolidate about one-third of its 90 facilities, as well as simplify its mobile product portfolio, making a shift from feature phones to more "innovative and profitable" devices, the company said.
Google had so far not discussed what it plans to do with Motorola, with some speculating that it bought the company primarily for its patents, and may not be interested in its mobile hardware business in a cut-throat market.
The Internet giant has, however, unveiled its own hardware products, including the Nexus 7 tablet running the Android operating system at its recent I/O developers conference in San Francisco.
While Motorola expects its new strategy to create new opportunities and help return its mobile devices unit to profitability, it understands how hard these changes will be for the employees concerned, Motorola said in its statement. The company is committed to helping the staff through the difficult transition and will be providing generous severance packages, as well as outplacement services to help them find new jobs, it added.
Motorola brought in US$1.25 billion in revenue in the quarter that ended June 30, about 10 percent of Google's total revenue. But Motorola also accounted for an operating loss of $233 million, which brought Google's total operating income down as a percent of its revenue by 6 percentage points.
Shift in Priorities
The move by Google is designed to return Motorola's mobile devices unit to profitability, after it lost money in fourteen of the last sixteen quarters, Google said in a regulatory filing on Monday. Investors should however expect to see significant revenue variability for Motorola for several quarters, it added.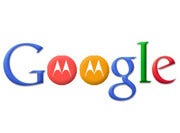 The company expects to incur a severance-related charge of no greater than $275 million, which it expects will be largely recognized in the third quarter, with the rest recognized by the end of 2012. It also expects to incur other restructuring charges related to the actions, most of which will be recognized in the third quarter. The company said it could not currently predict the amount of these other charges which it said could be significant. Motorola had 20,293 employees as of June 30.
Motorola plans to cut the number of devices the company makes from the 27 it introduced last year to just a few, Dennis Woodside, Motorola's new chief executive, told The New York Times. He plans to make products that are cool again, and include for example sensors that recognize who is in a room from their voices, cameras that take crisper photos, and batteries that last for days, according to the newspaper.