RadioShack has been selling mobile handsets for wireless providers for some time, but now it may be getting ready to become a provider itself.
The Shack's mobile carrier plans are suggested in two screen shots of internal company documents posted to the Internet by by Engadget on Sunday.
The document refers to an HTC One V, running Android 4.0 (Ice Cream Sandwich) and with Beats audio, offered for the no-contract RadioShack mobile network. HTC is an investor in Beats, which includes among its founders rap artist Dr. Dre.
Other handsets possibly supported by the network include Huawei Mercury and Pillar and a 4.3-inch Android device from Alcatel, according to Engadget.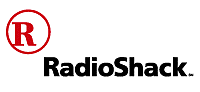 "RadioShack No Contract Wireless lets you choose what's important to you," one of the document shots reads. "Low monthly rates keep you connected and let you talk, text and browse anytime you want. You'll have a choice of plans that feature nationwide coverage with no contracts to make it easy for you to stay connected wherever you go any way you decide."
Rates aren't revealed in the screenshots, but there is a reference to a $25 plan.
A toll-free phone number is also referenced in the document to activate a RadioShack Mobile account. Calling that number reaches Cricket Wireless. That suggests that Cricket will be the wireless provider behind RadioShack Mobile.
Cricket, a division of Leap Wireless, has a game plan to foster no-contract smartphone service throughout the United States. In March, it announced a deal with Clearwire to provide 4G LTE service to a coverage area including 25 million Americans within two to three years.
And in May, it made headlines by offering Apple's iPhone 4 and 4S on its prepaid networks.
RadioShack, once known as an innovator during the early days of personal computing—recently it celebrated the 35th anniversary of its TRS-80 Model I computer, one of the first made for consumers—has hit a rough patch in recent times. Financial results for the June quarter were below analysts' expectations, which sent the company's stock plummeting to lows not seen since 1980, or right around the time IBM introduced its first PC.
Follow freelance technology writer John P. Mello Jr. and Today@PCWorld on Twitter.