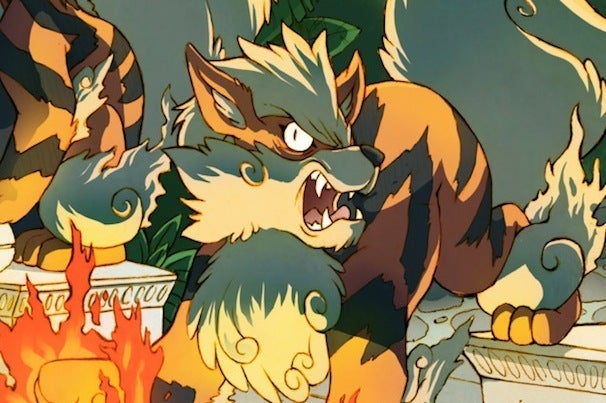 Sometime back in January, a call went out for 151 artists to take part in an upcoming art show entitled Pokemon Battle Royale. Each of these artists were subsequently told to choose and capture one of the original 151 Pokémon in an inventive piece of artwork.
The results were then collected, put together, and placed in an art show that ran from April 16th to May 11th at Minneapolis's Light Grey Art Lab. Needless to say, awesomeness definitely transpired.
Ordinarily, that would be all she wrote but fortunately for those of us who were unable to make it down to the exhibit, the people in charge were kind enough to put the relevant images up on the Internet for all to enjoy. Personally, I'm still stunned by the sheer, eclectic diversity of the artworks produced. Be forewarned, however, some of the things you will find may haunt your sleep for a good long while.
Head on over to the gallery, and enjoy the art, folks.
[Pokémon Battle Royale via GeekDraw]
Cassandra Khaw is an entry-level audiophile, a street dancer, a person who writes about video games for a living, and someone who spends too much time on Twitter.
Like this? You might also enjoy…
Get more GeekTech: Twitter – Facebook – RSS | Tip us off