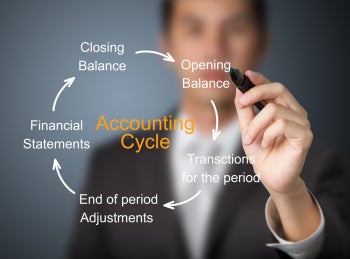 Accounting is the language of business, and good accounting software can save you hundreds of hours at the business equivalent of Berlitz.
There's no substitute for an accounting pro who knows the ins and outs of tax law, but today's desktop packages can help you with everything from routine bookkeeping to payroll, taxes, and planning. Each package also produces files that you can hand off to an accountant as needed.
Small-business managers have more accounting software options than ever, including subscription Web-based options that don't require their users to install or update software. Many businesses, however–including those that need to track large inventories or client databases, and those that prefer not to entrust their data to the cloud–may be happier with a desktop tool.
We looked at three general-purpose, small-business accounting packages: Acclivity AccountEdgePro 2012 (both the product and the company were previously called MYOB), Intuit QuickBooks Premier 2012, and Sage's Sage 50 Complete 2013 (the successor to Peachtree Complete). All three packages offer a solid array of tools for tracking income and expenses, invoicing, managing payroll, and creating reports.
These full-featured and highly mature programs don't come cheap. Acclivity AccountEdge Pro, at $299, is the least expensive; and prices climb if you opt to use common time-saving add-ons such as payroll services, or if you add licenses for multiple user accounts.
All three are solid on the basics, but they have distinct differences in style and focus. The more you know about your accounting requirements, the more closely you'll want to look at the software you're thinking of buying.
Sage 50 Complete should appeal most to people who understand the fine points of accounting and can use the product's many customization features (especially for businesses that manage inventory).
Click to read our hands-on review of Sage 50 Complete Accounting 2013.
QuickBooks works hard to appeal to newbies who need only the basics and might be intimidated by the level of detail and technical language exposed in the other two packages. At the same time, it also has a slew of third-party add-ons that meet specific needs and greatly expand its capabilities.
Click to read our hands-on review of Intuit QuickBooks Pro 2012.
AccountEdge Pro balances accessibility with a strong feature set at an affordable price. It's especially suitable for businesses that need to provide simultaneous access to multiple users.
Click to read our hands-on review of Acclivity AccountEdge Pro 2012 for Windows.