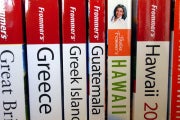 Google stepped further into the travel business on Monday, announcing it had acquired Frommer's, producer of popular travel guidebooks and reviews. While no immediate decision has been made on Frommer's print guidebooks, Google says the company's data will be integrated with Zagat restaurant review section.
Google acquired Zagat last year in an effort to boost the search giant's business reviews, and Zagat's data was integrated into its business search results. Google says it will do the same thing with Frommer's data, although it would initially appear separately.
Background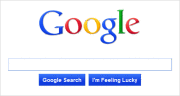 The Frommer's acquisition is only Google's latest move in the travel space. In fact, in two years, the company went from having practically no presence in travel to a fairly strong position that rivaled its competitors.
Following the Zagat buy, the search company rolled out an update to its Google+ social networking service called Google+ Local in May of this year, which integrated those reviews into business listings.
Google also won approval for its acquisition of travel software company ITA, which allowed it to offer flight search capabilities, and more recently airline reservation services. While this is an impressive run of acquisitions, they all came at the expense of the search giant's competitors, who have often found themselves shut out.
The transition to Google+ Local is a good example of this. Third-party reviews sites like Yelp were tossed in favor of the company's now in-house services. These types of actions are exactly why the Federal Trade Commission has been looking into Google.
One of the allegations the FTC is looking into is whether Google favors its own services in search results. No doubt its moves could be seen as favoritism, given the prominent placement of Zagat's ratings, and probably Frommer's as well.
The FTC has already shown it will come down hard on Google after its $22.5 million fine regarding breaching the privacy of users of Apple's Safari web browser.
For more tech news and commentary, follow Ed on Twitter at @edoswald, on Facebook, or on Google+.