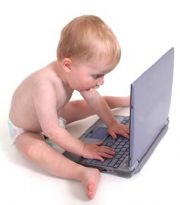 Facebook users can now announce when they're expecting a baby, using a special "Life Event" description in their Timelines.
Life Events let users denote major happenings on their Facebook profile pages. For example, users can announce when they have moved, gotten a new job, picked up a new hobby or had a baby.
Until now, there has been no way to announce a pregnancy other than to create a generic Life Event. A new "expecting a baby" category lets Facebook users specify a gender (if known) and a due date, along with the usual categories for people involved, location, photos and the story of how it happened. (For pregnancies, that last category should perhaps be left blank.)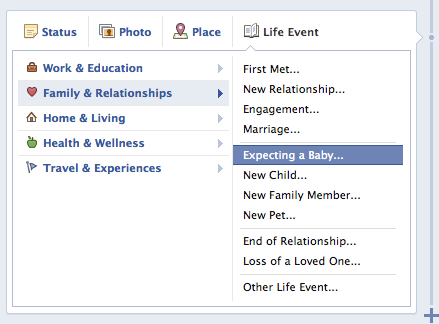 Pregnancy announcements will show up on users' Timeline pages, and they'll also appear under "Celebrations" on users' home pages, along with birthdays and other joyous news.
Although it's nice to see new ways to liven up your Facebook Timeline, the downside with major events like this is that they can lead to bad etiquette. We'll no doubt see instances where people announce their pregnancies on Facebook before calling their loved ones. Or worse, the lure of positive comments and "Likes" may compel some people to make the announcement too soon, which could create a tough situation if the pregnancy doesn't work out.
But it's an optional feature, and a useful one since people are already taking to Facebook to announce their babies anyway. Just keep in mind standard Facebook logic: Don't share anything on the network that you wouldn't want the entire world to know about.
Follow Jared on Twitter, Facebook or Google+ for even more tech news and commentary.