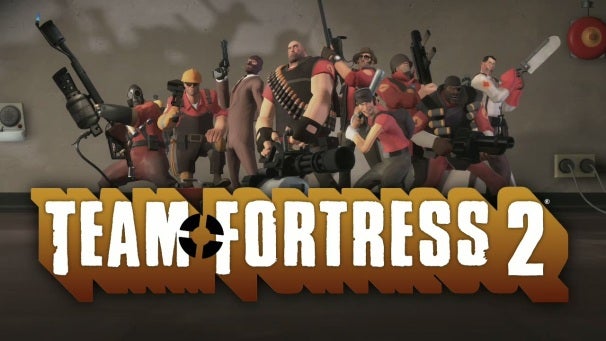 Free-to-Play FPS juggernaut Team Fortress 2 is finally releasing its long-rumored cooperative mode. After years of team-based deathmatches and flag captures, this week we'll see the release of the game's Mann vs. Machine update, which is expected to add a new mode that deploys a legion of robotic foes (shaped like TF2 classes, of course) for you to destroy with the help of up to 5 friends.
As usual Valve has orchestrated a three-day reveal of all the new modes, features, and weapons in their new patch. We can expect two more updates with even more news as the week continues. But the update already includes a new map along with 2 hilarious comics and the aforementioned confirmation of robotic hordes in TF2.
In other Team Fortress 2 news, Robot Entertainment's iOS strategy game Hero Academy is now available for purchase on Steam for $5, and doing so will also unlock a Team Fortress 2 team pack. We're big fans of Hero Academy's stripped-down approach to turn-based strategy games and now that you can play as all the characters from TF2 (and the game is available for PC through Steam) there's even more reasons to sneak in a few rounds during your free moments. Hero Academy is available now on Steam for $5, and purchasing it through Valve's digital distribution service will also unlock the Team Fortress 2 team. If you already own the game on iOS, you can unlock the TF2 Hero Academy team for a small fee. The Mann Vs. Machine update is coming very, very soon (August 15th, in fact) and both games should give you new and exciting ways to watch serious men in silly hats blow things to smithereens.