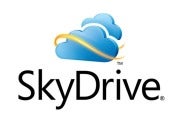 Microsoft's SkyDrive cloud storage service is getting a new look and new features on the Web, and a SkyDrive Android app is just a few weeks away.
All users of SkyDrive.com should see the new interface within 24 hours. As you might expect, the makeover has a similar aesthetic to the Windows 8 user interface (formerly known as "Metro"), with a big grid of colorful rectangles that represent files and folders. Users can also switch to a more traditional list view of their files.
Here are a few other features that Microsoft is adding to SkyDrive.com:
*Search results now update dynamically as you type, similar to the search box in Windows. Searching in SkyDrive can also now turn up words from within Microsoft Office documents. (Interesting to note, however, that the Bing branding is gone from the search bar.)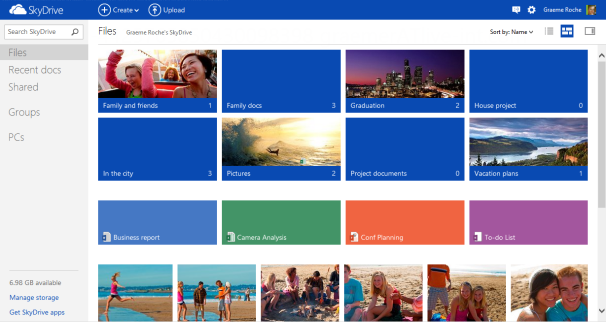 * A blue strip on top of the screen acts as a contextual toolbar, showing common actions when you select a file or folder.
* Users can select multiple files for dragging and dropping within the Web app.
* The order in which files appear may now be sorted through a drop-down box, and by default are sorted from newest to oldest.
Microsoft is making a few improvements to its Mac and PC desktop apps as well. Photo uploads are now much faster, and SkyDrive doesn't need nearly as much time to look for changes to users' synced folders.
Also, Microsoft says it's working on a way for users to choose which of their SkyDrive folders sync locally to the PC. This would be useful for saving space, or for keeping personal files separate from work, but Microsoft hasn't said when this feature will be available.
SkyDrive Heads to Android
Although Microsoft already offers apps for Windows Phones and iOS, Android phones have been neglected until now. Microsoft says it's working on an official SkyDrive app for Android phones, and it'll be available in a few weeks. The app supports file uploads and link sharing, and is compatible with other apps.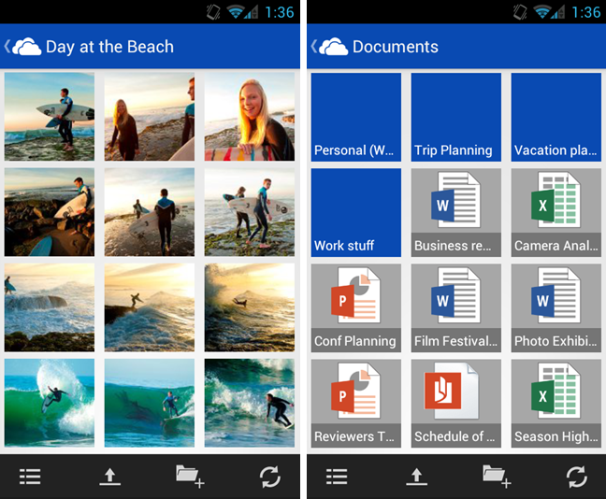 SkyDrive still doesn't have some of the bells and whistles of other cloud storage services, such as automatic photo uploads from SD cards and digital cameras (as with Dropbox), or the ability to sync any local file folder (as with SugarSync). But is the best value around, with 7 GB of free storage and paid storage starting at $10 per year for 20 GB. The upcoming Android app and improvements to SkyDrive.com will make the service even more inviting to use.
Follow Jared on Twitter, Facebook or Google+ for even more tech news and commentary.