Sony this fall hopes to expand the popularity of its PlayStation brand with a new gaming platform aimed at mobile devices called PlayStation Mobile. At launch, the new mobile gaming platform will feature about 30 new "PlayStation-like" titles for Android devices. Similar to other PlayStation services, it will be based around a PSN ID and you will download new games from Sony's PlayStation Store. Sony first announced PlayStation Mobile in 2011 as the PlayStation Suite.
But PlayStation Mobile won't be for every Android device. Before a device can access PlayStation Mobile games it will have to be a part of Sony's PlayStation Certified License program. Not surprisingly that list of devices is currently dominated by Sony brands, along with a few competing device manufacturers. HTC in June agreed to add PSM functionality to its One brand of smartphones, and Asus and WikiPad recently signed up for PlayStation Mobile.
PlayStation Mobile devices available in the U.S., as of Aug. 15, include HTC One X, HTC One S, HTC One V, Xperia arc, Xperia Play, Xperia acro HD, Xperia S, Xperia ion, Xperia acro S, Sony Tablet S and Sony Tablet P. Asus said the Transformer Pad brand would be PlayStation certified, as would WikiPad's gamer-focused tablet.
Bye, Bye PSone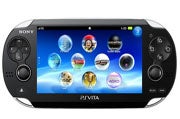 Alongside the new PlayStation Mobile announcement there was also some bad news for fans of classic games. Once PlayStation Mobile launches, Sony will cease to offer PSone Classics, a collection of games built for the original PlayStation console, for PlayStation Certified devices. It appears Sony-branded devices will still have access to the older games because the company recently announced that the PS Vita would get access to PSone classics.
Sony has yet to announce a specific launch date for PlayStation Mobile.
Connect with Ian Paul (@ianpaul) on Twitter andGoogle+, and with Today@PCWorld on Twitter for the latest tech news and analysis.