The death of webOS has been proclaimed loudly and often ever since HP announced that it was donating the Linux-based mobile operating system to the open source community, but like the Energizer Bunny, it seems to keep going.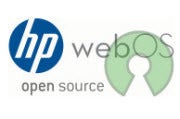 The latest news? In a surprising turn of events uncovered by webOS Nation on Tuesday in the form of a leaked memo, it looks like HP's webOS Global Business Unit is being spun off as an independent but wholly owned company called Gram, with the tagline "Potent. Light. Nimble. At the core of all things big and small."
Gram, it seems, will not focus on producing consumer hardware. Rather, "software, user experience, the cloud, engineering, and partnering" will serve as its core focus, which will apparently involve not just webOS but also Enyo and the webOS group's cloud services team.
Ultimately, the goal is to create "a technology that will unleash the freedom of the Web," Gram reportedly says.
'We Are in Stealth Mode'
More details, however, are so far hard to come by.
Employees are reportedly being asked to tell outsiders that "Gram is a new company. We are in stealth mode on our product offering."
AllThingsD was able to confirm that the leaked memo behind webOS Nation's report is authentic, so it sounds as though the basics could be true.
Not only will Gram essentially take over the webOS Global Business Unit offices in Sunnyvale, Calif., AllThingsD reports, but it "will become steadily more visible in the fall after HP puts the finishing touches on the open source version of webOS," which is expected next month.
A public roll-out of Gram could happen before the end of September, according to webOS Nation.
New Hope for WebOS?
HP's control of webOS, of course, dates back to its $1.2 billion acquisition of Palm back in 2010.
Though so little has been revealed, I still can't help but take this latest move as encouraging news for the future of webOS, which could gain new life through this freshly independent existence.
As more details emerge, I'll be sure to keep you posted.