Joyce V's computer is having trouble with security programs–a strong indication that her computer may be infected with malware.
Malware, once it has infected your PC, has a way of protecting itself. It may not want you to install a new antivirus program–or update your current one. So you need to scan your hard drive in a way that gets around the malware. The simplest way to do that is to do the scan outside of Windows.
Luckily, there are several bootable malware scanners. You put one of these on a CD or a flash drive, boot from that, and scan your hard drive. If they find something, they'll remove it.
I'm recommending Kaspersky Rescue Disk and the F-Secure Rescue CD, because they're both easy to use and come from companies that have done well in testing. If you're really worried, use one, then the other.
I strongly recommend that you use a different computer to download and prepare these programs. And no, you can't simply burn the files to a CD or copy them to a flash drive.
Both programs download as .iso files. When you double-click an .iso, there's a good chance that a program will come up and walk you through the simple process of burning the CD (the process is little more than putting in a CD and clicking OK). If nothing like that comes up, you'll need to download and install an iso-burning program like Active@ ISO Burner, then double-click the file again.
Kaspersky makes it easy to install their "disk" onto a flash drive. In addition to the .iso file, download the Utility to record Kaspersky Rescue Disk 10 to USB devices. With the flash drive plugged in, run that program.
For F-Secure, you'll need to download the Universal USB Installer in addition to F-Secure's .iso file. Run the program, and in Step 1, select F-Secure Rescue CD (it's near the bottom of a very long list). You can figure out the rest from there.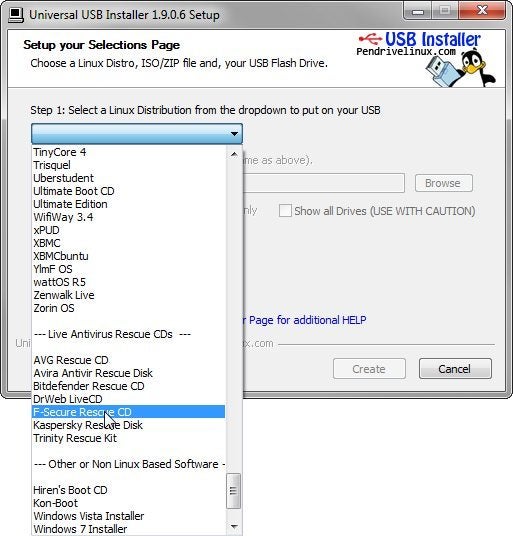 One more point: With Kaspersky, make sure you click the My Update Center tab and update the database before you run the scan. F-Secure updates automatically.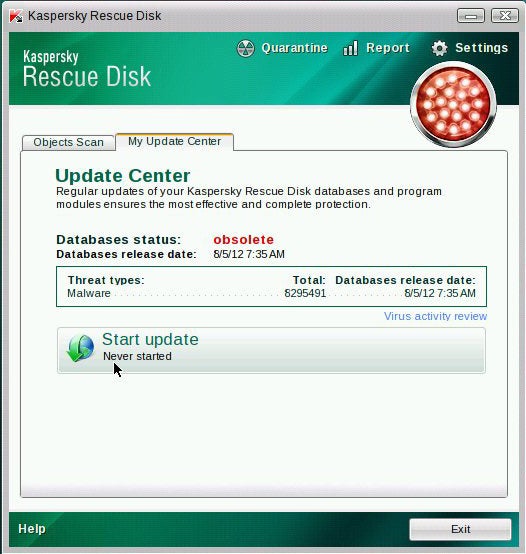 Contributing Editor Lincoln Spector writes about technology and cinema. Email your tech questions to him at answer@pcworld.com, or post them to a community of helpful folks on the PCW Answer Line forum. Follow Lincoln on Twitter, or subscribe to the Answer Line newsletter, e-mailed weekly.