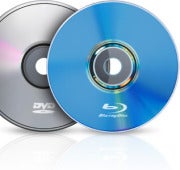 Finally, a use for all those unwanted CDs and DVDs everyone is ditching. Fujitsu announced Friday the first recycling program that reuses CDs and DVDs as the plastic for laptops.
With more laptop manufacturers ditching the optical drive and large-capacity external hard drives becoming more affordable, CDs and DVDs are outgrowing their usefulness. Sure, you can use them as coasters or Christmas tree ornaments to keep them out of the landfills, but a better use would be good for all.
Enter Fujitsu's new recycling system. The process takes the polycarbonate material used to manufacture CDs and DVDs and turns it into laptop bodies (which also use the same materials). Fujitsu has already been using the recycled plastic for a model in the Lifebook line of notebooks—the Lifebook P722/E for enterprise customers.
Fujitsu estimates that recycling optical discs into laptop parts can reduce the amount of plastic used by 10 tons per year, compared to regular laptop manufacturing processes—a CO2 emissions savings of about 15%.
The company plans to expand the recycling program to include other materials. While there's no news of when Fujitsu will start implementing it in the U.S., I, for one, am happy to think of just the possibility of all those AOL trial discs finally being put to good use.
Follow Melanie Pinola (@melaniepinola) and Today@PCWorld on Twitter