Taiwanese smartphone maker HTC said on Monday it will have to book a US$40 million loss from its investment in U.S. cloud gaming service OnLive, which is restructuring after nearly going bankrupt.
HTC announced the investment loss in a Taiwan Stock Exchange filing, stating that OnLive completed an asset restructuring during this past weekend because of a "lack of operating cash and an inability to raise new capital." The company declined to elaborate on its investment.
HTC made its $40 million investment in OnLive in February of last year, in what was seen as a move to eventually bring more online games to its company smartphones. OnLive, which streams games over the Internet through PCs, also started hosting games for Android tablets and smartphones at the end of 2011.
The U.S.-based company, however, has been forced to restructure because of the high infrastructure costs associated with running its gaming service, resulting in OnLive failing to make a profit. On Friday, the company said it had been acquired by an unnamed new owner, allowing OnLive to continue to operate its services. But as part of the restructuring, an unknown number of the company's employees have been laid off.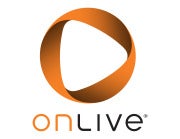 Other backers of OnLive include Warners Bros., Autodesk, Maverick Capital, AT&T, and British Telecom, among others.
HTC's loss comes a month after the smartphone vendor reworked another investment it had made in U.S.-based Beats Electronics, a provider of headphones equipment.
HTC had originally bought a majority stake in Beats at $300 million, in order to improve the audio systems on its handsets. But almost a year after the deal, HTC said in July it would sell back half its stake in the company, retaining a 25 percent ownership.
The Taiwanese smartphone maker said the stake sell back will give Beats greater flexibility to expand its brand globally. But analysts have said the investment in Beats likely fell short of HTC's expectations, with Beats' audio technology not enough to give the smartphone maker an edge over its rivals