Changes may come to Hulu this fall that could make it harder to find new television content on the video streaming site, but easier to find newer episodes elsewhere across the Web, according to an online report.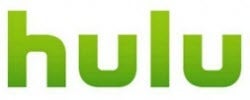 In September, Hulu's owners including Comcast, News Corp., and The Walt Disney Co. are expected to buy out their fourth partner, the investment firm Providence Equity Partners. If that happens, the networks will have full control over the site's content deals, which could significantly affect what shows up on Hulu, according to an internal Hulu memo obtained by Variety.
The changes reportedly being considered affect content from The Walt Disney Company, which owns ABC; and News Corp., the owner of Fox. Comcast is prohibited from directly managing its Hulu affairs as part of its 2011 acquisition of NBC. The acquisition deal also requires Comcast to not "unreasonably withhold programming from Hulu" according to the decree [pdf]
The Hulu memo presents these as a contingency plan in case Hulu CEO Jason Kilar steps down. Kilar and other executives could cash out stock for a lucrative payday if Providence sells its interest in Hulu, Variety reports.
So, while nothing's firm yet, some big changes could be coming to the popular video streaming site as early as this fall. Here's a look at what the partners are reportedly considering for Hulu.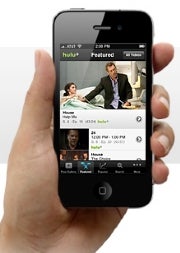 No More Exclusivity
The latest episodes from shows from ABC and FOX would no longer be required to show up on Hulu first before filtering out to other third-party sites. Instead, popular shows such as Modern Family (ABC) and Glee (Fox) could show up early on other free video streaming services that cut deals with the networks.
Fox currently allows only subscribers to CableOne, Dish Network, and Verizon to view Fox content on Hulu the day after initial broadcast. Other Hulu users typically get access to new TV episodes eight days following its first airing.
Killing content exclusivity could make it easier to find popular content the day after its initial broadcast beyond just Hulu and the networks' own sites.
Death of Parity
Right now, if a new show is available on ABC.com or Fox.com it's generally on Hulu, but that may not be the case if new content licensing rights are hammered out. The two networks apparently want to be able to hold back content from Hulu to "differentiate their own sites," Variety says.
That could be a real pain if you have to chase down your favorite shows across Hulu, the sites for the major networks, and other places on the Web. Perhaps Hulu will still host links to the content you want. But instead of opening up a video player on Hulu.com, clicking on the latest episode of Once Upon A Time or Family Guy will boot you over to each show's respective network site. Hulu does something similar for CBS content.
More Ads
News Corp.'s Fox apparently wants to boost the number of ads in a video to as many as four per commercial break. At least that will give you more time to grab something to eat before you catch up on the latest episodes of The Simpsons.
In addition to the proposed new changes, the sites also want to push the popularity of Hulu Plus, the site's premium service that allows you to access Hulu on mobile devices, set-top boxes and other non-PC devices.
Connect with Ian Paul (@ianpaul) on Twitter and Google+, and with Today@PCWorld on Twitter for the latest tech news and analysis.