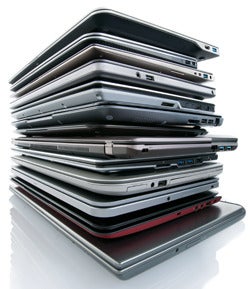 The PC is undergoing its most radical makeover since the advent of the IBM PC three decades ago. Ultrabooks and Windows 8 are leading the charge. Slim Ultrabook designs succeed where netbooks failed, delivering performance, battery life, and a full-featured computing experience. Ultrabooks, once seen as mere copies of Apple's MacBook Air, are now extending its concept. Experiments such as Toshiba's Satellite U845W, with its cinematic widescreen aspect ratio, are expanding the definition of what a PC is.
Revolutions are chaotic. They upset the status quo and leave old ways of doing things behind. The PC, once the spearhead of the personal digital revolution, may seem antiquated alongside sexy new tablets and smartphones de­­signed for an always-connected world. In reality, the PC is an intimate participant in the current revolution, changing its own nature to respond to new usage models and a new generation of users. Microsoft's recent announcement of the Surface—a Windows 8 PC posing as a tablet—shows the PC's flexibility and relevance in the modern digital era.
Today's Ultrabooks—skinny, light laptops that Intel is pushing PC makers to build—represent the future of the PC. Tablets are great for browsing the Web and consuming media, but users need keyboards and expandability for better productivity. Ultrabook manufacturers are adopting some of tablets' best features, like multitouch and long battery life, while retaining the essence of the PC as the ultimate digital productivity tool.
The new computing revolution is upon us thanks to a legion of users and de­­velopers who are creating new ways of interacting with data and with each other in a connected society. These are not incremental changes, but the first salvo from users and app builders who have never known a world without the Internet. And the new PC is taking a primary role in addressing those needs. Apple and Microsoft are creating uniform operating environments, enabling a seamless transition from mobile phone to PC or Mac, all connected via cloud services. Windows 8 is at the forefront, with the same OS core at the heart of Windows 8 Phone, Windows RT for tablets, and Windows 8 on the PC.
The New Revolution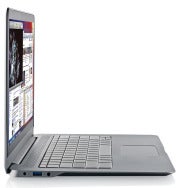 Always-on connectivity, the cloud, and easy mobility define this personal technology revolution. Users have had a role in the revolution as well, embracing digital media consumption instead of viewing digital devices as mere hardware. Smartphone and tablet users—in particular, iPhone and iPad owners—have led the way. As in the early days of the personal computer (before the IBM PC), originally the smartphone market was highly fragmented, with diverging views of what users wanted. After the iPhone, almost all phones look startlingly similar, and having a data plan with your phone is now mainstream.
After a slow start, PC makers are embracing the change. Intel's Ultrabook program is driving mainstream adoption of ultrathin, ultraportable computers that offer far fewer compromises than the netbooks of recent memory. Most of these designs—including Apple's—are based on Intel hardware.
However, the new generation of Ultrabooks—including even top models such as the Vizio C14-A2—has been relatively slow to adopt the always-connected model, with surprisingly few units shipping with built-in cellular broadband. Even Apple, which has led in other design areas, has yet to build cellular broadband capability into its MacBook Pro and MacBook Air lines.
As true 4G networks become more widespread, this situation might change, especially as cloud storage becomes virtually a part of the operating system. Apple is already going in this direction with iCloud, and Microsoft will be integrating its own SkyDrive cloud storage service into Windows 8.
Microsoft's upcoming Surface tablets show how PCs are evolving in other directions. The Surface RT model, based on ARM processor technology, is locked into Microsoft's app store, much as Apple's iPad is locked into iTunes. But the Surface Pro is going to be an ultrathin PC­—a kind of Ultrabook—in a tablet skin, with a fully functional Windows desktop and the ability to run most Windows applications.
Windows 8: Extending Windows to the Cloud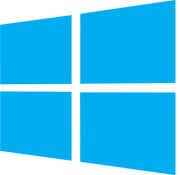 The Surface and Windows 8 herald a change in how Microsoft views the PC: The cloud, once an accessory, is now one of the centerpieces of Windows.
SkyDrive is integral to Windows 8, letting applications such as Microsoft Office 2013 use cloud storage natively. SkyDrive enables Microsoft to extend its ecosystem to tablets and mobile phones, too, as users can easily access their SkyDrive data from their cell phones, tablets, or PCs. (Since most current Ultrabooks don't offer built-in cellular broadband, however, Ultrabook users on the go still need to find Wi-Fi hotspots, or carry portable cellular hot­spots, to take advantage of the cloud.)
In addition, with Office 2013 and Windows 8, Microsoft hopes to make multitouch interfaces mainstream. That doesn't necessarily mean touchscreens: Larger, enhanced touchpads with edge detection will make Windows 8 much more navigable than previous kinds of built-in pointing devices could have.
The Apple Factor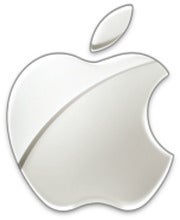 Apple's huge success with the iPad, iPhone, and MacBook Air has prodded traditional PC manufacturers into exploring new hardware designs. While Apple hasn't significantly eroded Windows' market share on the desktop, Apple's laptop sales are gaining ground.
The MacBook Air became the poster child for ultrathin mobile computers. The Air's success likely spawned the Ultrabook, and dozens of Ultrabook models are now flooding the market.
The new MacBook Pro with its Retina display brings 2880-by-1800-pixel resolution to Apple's premium laptop line. That translates to a pixel density of 220 pixels per inch. PC manufacturers are not far behind, though: The new crop of 13-inch Ultrabooks with 1080p displays have a pixel density of 160 ppi. A bar has been set, and users will consider high-quality displays to be essential.
The Laptop Landscape
Intel's Ivy Bridge processor delivers mainstream x86 CPU performance on a much lower power budget than previous generations.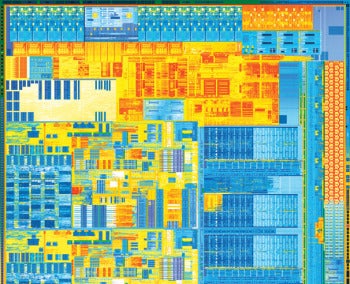 Although Ultrabooks debuted with the earlier Sandy Bridge CPUs, it is Ivy Bridge that truly delivers on the promise of longer battery life and new system shapes and sizes, most of them sleeker, lighter, and more efficient than past designs. At the Computex trade show in June, laptop makers showed a plethora of PC prototypes—some radical, others minor design tweaks. The Asus Taichi, for example, is a laptop with a detachable touchscreen that becomes a stand-alone tablet.
Companies are also experimenting with exotic materials to reduce weight. Lenovo's ThinkPad X1 Carbon and Gigabyte's X11 both use carbon fiber as the main chassis material. And as mentioned near the beginning, Toshiba's U845W offers a 21:9-aspect-ratio display with a native resolution of 1792 by 768 pixels, which can deliver widescreen movies in their native format.
It's unclear which designs will ultimately win consumers' hearts. What is clear is that the era of blah-looking, 15.6-inch clones housed in bulky plastic is coming to an end. That can only be a good thing.
Postscript: The Evolving Ultrabook
Originally Ultrabooks had to have a few baseline features—such as a battery life exceeding 5 hours, fast resume from sleep, and a "sleek, stylish design"—to qualify for use of the Ultrabook logo.
Its new Ivy Bridge CPU gave Intel the impetus to enhance the definition of an Ultrabook. Intel now requires these new features:
• Fast file transfer via USB 3.0, the Thunderbolt interface, or both.
• Better responsiveness, from using solid-state drives, or via Intel's Smart Response Technology (this uses small SSDs as massive, fast caches for hard drives).
• Built-in hardware security, including identity protection and antitheft technology.
Enhanced Ultrabooks might also add multitouch; more robust sensors, including accelerometers; and Intel WiDi for streaming data to HDTVs.
However, this won't be the final chapter in the evolution of the definition of an Ultrabook. Intel's next-generation CPU architecture, code-named Haswell, will bring substantial improvements to 3D graphics, greater power efficiency, and more performance. Intel sees Haswell as a disruptive CPU technology, enabling a larger variety of designs and longer battery life without sacrificing performance.