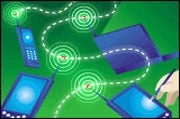 T-Mobile and MetroPCS joined Sprint this week in offering all-you-can-eat data plans, bucking the trend of AT&T and Verizon, which have moved to shared data plans. While unlimited plans did not prove economically viable for carriers, and those who offered so-called unlimited data plans were actually throttling download speeds, viable alternatives are now available thanks to the move by T-Mobile and MetroPCS.
Starting Sept. 5, T-Mobile will offer a new Unlimited Nationwide 4G data plan that doesn't have any data caps or speed limits. T-Mobile's other so-called unlimited data plans do have caps (2/5/10GB), but once you go past the threshold, your speed is throttled. The new plan, T-Mobile says, won't have such limitations.
With T-Mobile's new deal you will be able to get a subsidized phone with unlimited talk, text and data for $89.99 per month, or $69.99 if you don't include the smartphone subsidies. The caveat is that this plan does not include the option to use your phone as a mobile hotspot, so you won't be able to share your phone data connection with your tablet or laptop.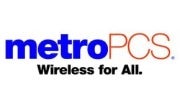 MetroPCS also joined the unlimited data plan party, but only for a limited time offer. The prepaid wireless carrier is offering its plan with unlimited talk, text and data for $55 per month on a single line. You can also add up to three additional lines for $50 each. MetroPCS said that although the promotional service plan is available for a limited time only, you would continue to receive service at the promotional price for as long as you maintain service.
Compared to its new unlimited data rivals, Sprint has the most expensive plan for such options. While AT&T and Verizon charge $110 for similar plans with 4GB of data, Sprint's $109.99. Simply Everything plan boasts no throttling, metering or overages for data use — as long as you are on the Sprint network. If you are roaming, the limit is 300MB, after which you will get throttled.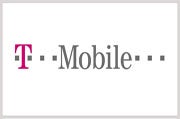 While T-Mobile probably has the most attractive offer for unlimited data (notwithstanding MetroPCS's deal), the carrier is missing one important thing: the iPhone. With a 4G iPhone expected in September, T-Mobile does not offer LTE connectivity (it has HSPA+ connectivity across the country). It is working to bring that in 2013.
Follow Daniel Ionescu and Today @ PCWorld on Twitter