Logitech has unveiled a new keyboard designed to solve one of the oldest problems known to PC users everywhere: the dreaded soda splash. The PC accessory maker's new Logitech K310 washable keyboard is promising to alleviate your worries about dumping a cola, coffee, water or other beverage all over your precious typing space. With the K310, all you'll have to do is unplug the keyboard from your PC's USB port, wash it with mild soap and water, let it dry and resume typing — assuming your PC or laptop didn't get splashed in the process.
The advantage of a washable keyboard is something I know about all too well. My heart sunk this year when a soda can slipped out of my hand and dumped its full contents all over my Lenovo X220. Thanks to the X220's spill resistant design, my computer came away unscathed, but I ended up spending $40 on eBay to replace the keyboard for my laptop.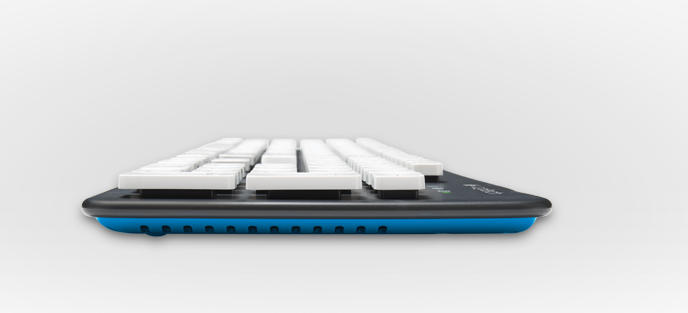 Now for the same price as my keyboard replacement, Logitech is promising a keyboard you can soak without worrying about destroying it. The K310 is a full-size keyboard with number pad that features laser printed and UV coated keys that won't lose their lettering from repeated washings. The hand-wash only keyboard can be submerged in up to 11 inches of water and features drainage holes on the underside for faster drying times.
The K310 can stand up to water as hot as 120 degrees, but since you can't get the USB cable wet Logitech's new keyboard is definitely not dishwasher safe. You also don't want to wash the keyboard with anything other than a mild dish soap, Logitech warns.
The K310 is available for pre-order for $40 on Logitech.com.
Logitech K310:
Connect with Ian Paul (@ianpaul) on Twitter and Google+, and with Today@PCWorld on Twitter for the latest tech news and analysis.