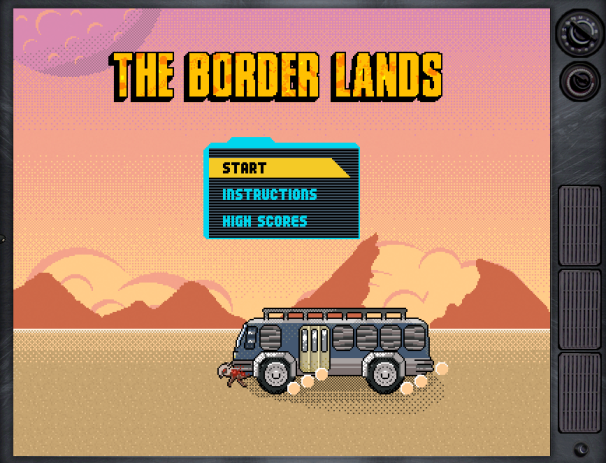 Borderlands 2 is quickly approaching its September 18th release date and, depending on your tastes, it may be one of the most anticipated games of the year. So, what's the best way to continue building hype? Create an 8-bit version of the game that everyone can play in their browser of choice. Case in point: The Border Lands.
When you first enter the game you must choose to play as one of four characters, each with their strengths and weaknesses. Some are fast and weak, while others are like tanks and move at a snail's pace.The controls are simple: the arrow keys move your character around the world and the space bar shoots.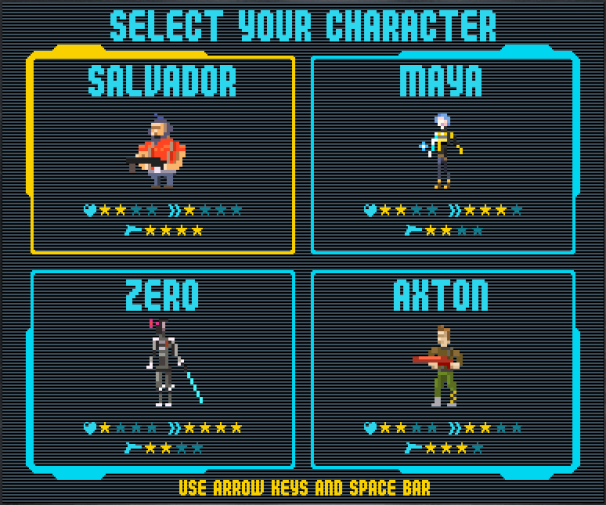 Once in the game, you are placed on a battlefield with four entrances where a myriad of enemies will come flooding at you. The rule is simple: kill them before they kill you. As the sprite body count rises you gain more experience until you level up, which basically heals you completely and upgrades your damage-dealing abilities. Some enemies drop weapon crates that will allow you to swap your weapon for something new with different stats. Please note that the game doesn't let you pause, so choose quickly.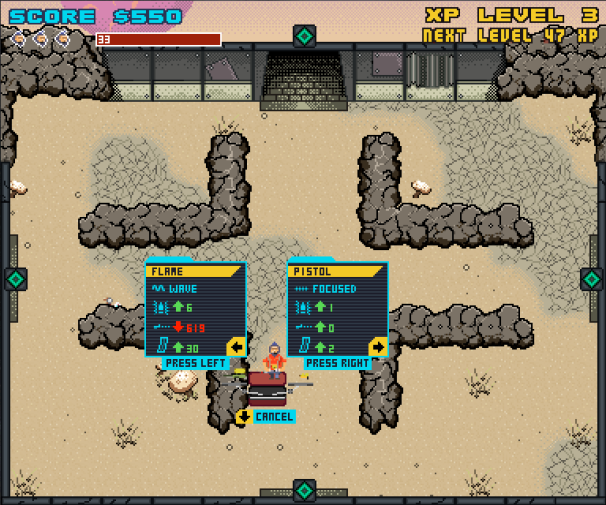 Once all the enemies are killed, the stage is complete. The level layout will change and tough enemies will start to appear more rapidly. You get three lives until the game is over; get enough points and take your spot on the leaderboard, using the classic 3-letter initial system. Frankly, I wouldn't be surprised to find it littered with "ASS" entries.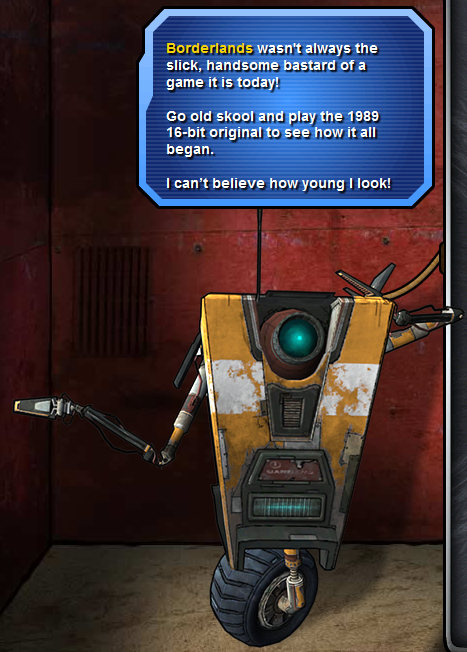 This game may be a marketing tool, but it's a fun, quirky marketing tool that shows ingenuity and a great deal of passion. Gearbox and 2K Games seem to know their fans are looking forward to the game and are embellishing the package with little things like this. And hey, as bonus points to them, this is a great alternative to actually working.