At a Glance
Expert's Rating
Pros
Good overall performance
Very good at business-oriented tasks
Cons
Antiglare screen does more harm than good
Video looks awful
Our Verdict
This business-oriented laptop shines in (surprise, surprise) performing business-oriented tasks.
Best Prices Today: Dell Latitude E6330 Notebook
The Dell Latitude E6330 may not look like much: It's a business-oriented laptop focused on, well, productivity. It's not as pretty as an Ultrabook, nor as powerful as a gaming laptop, but it gets the job done. The E6330 particularly shines when it comes to business-oriented tasks, such as when you're working in Office programs and saving documents. That's not terribly exciting, to be sure, but Dell has definitely found the Latitude's niche.
Our review model, which costs $1832 as configured, has a third-generation Intel Core i7-3520 processor, 6GB of RAM, and a 128GB solid-state drive. The Latitude E6330 also sports a dual-pointing backlit keyboard, an Intel Centrino Ultimate-N 6300 wireless mini card, and a DVD-RW drive. Like many business-oriented laptops, the Latitude E6330 can be optionally fitted with 3G or 4G networking service, though our review unit did not come with either of these. The E6330 runs the 64-bit version of Windows 7 Professional.
Performance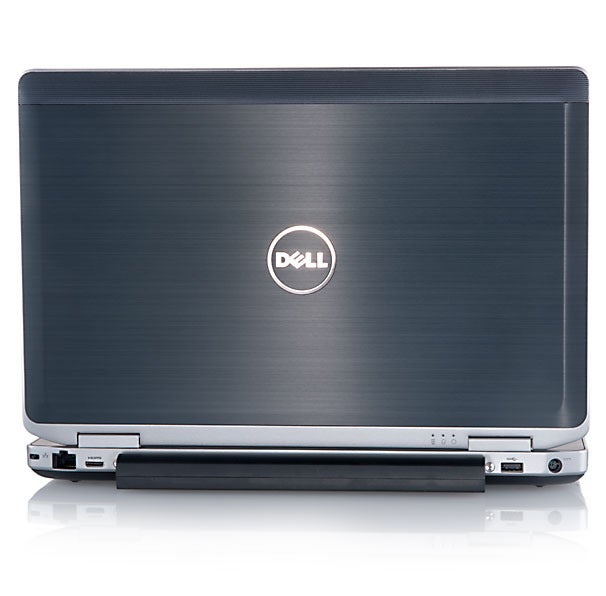 In PCWorld's WorldBench 7 benchmark tests, the Latitude E6330 scores an impressive 163, which means it's 63 percent faster than our testing model (which sports an Intel i5-2500K processor, 8GB of RAM, and an Nvidia GeForce GTX 560 Ti discrete graphics card). The E6330 scores higher than the Alienware M14x portable gaming laptop (143), but lower than the Acer Aspire S5 Ultrabook (195).
However, just because the Latitude E6330 has a higher WB7 score than does the Alienware M14x, that doesn't mean the E6330 is necessarily a better performer. The E6330 has a 128GB SSD, which is speedier than the M14x's 750GB traditional hard drive, but the E6330 is no match for the M14x when it comes to graphics and gaming performance. In our Dirt 3 graphics tests, the Latitude E6330 managed acceptable, but nowhere near excellent, frame rates of between 22.7 (high-quality settings, 1366-by-768-pixel resolution) and 59.8 frames per second (low-quality settings, 800-by-600-pixel resolution). By comparison, the Alienware M14x boasted frame rates of more than three times that (between 82.8 and 186.5 fps).
Design: Chassis, Keyboard, and Trackpad
The Latitude E6330 is a fairly small computer: It has a 13.3-inch screen and weighs just 4.6 pounds without accessories. Officially, we've categorized it as an all-purpose laptop, but it's more comparable to an ultraportable.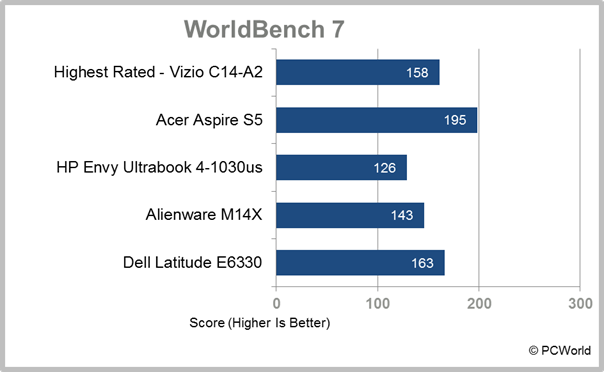 The E6330 is housed in a sturdy, if not terribly fashionable, plastic chassis. The cover features a dark gray brushed-aluminum plate, which adds a little style to the otherwise mediocre design. Unfortunately, this aluminum plate is a fingerprint magnet. There's a mirrored Dell logo in the center of the cover, and a matte-silver plastic border around the plate.
The laptop's interior isn't very stylish, but it is businesslike. A thick, matte-black plastic bevel frames the matte screen. The wrist-rest area is made of a soft rubbery material, and the keyboard is slightly indented and surrounded by a brushed-aluminum border. On the left side of the keyboard are small lights that indicate Wi-Fi connectivity and whether the computer is charging, and on the right side are volume-up, volume-down, and mute buttons. The power button is located above the keyboard, on the right side.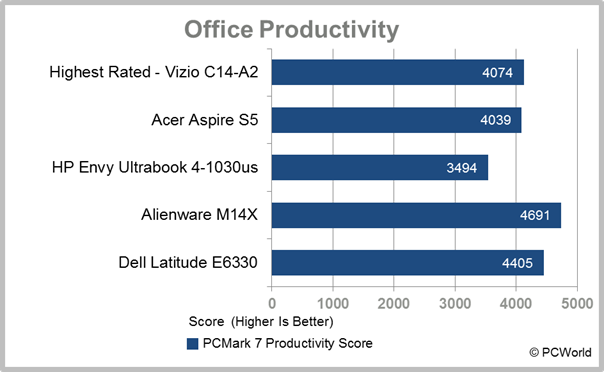 The keyboard features pseudo-island-style keys, or keys that are not completely separated but have flat tops. The keys are slightly curved and offer excellent tactile feedback, which makes them excellent for typing on. The orange-accented keyboard is backlit and has a spill-proof design (holes on the bottom of the machine allow any spilled liquid to run right through it).
There are two pointing systems on the Latitude E6330: a traditional trackpad with discrete mouse buttons, and the even more traditional pointing stick with three discrete mouse buttons of its own. The medium-size multitouch trackpad is average, with large, soft mouse buttons that are easy to press. The pointing stick is sensitive and accurate, but the buttons are a little too close to the stick to use comfortably.
The Latitude E6330 has a good port selection. On the left side of the machine, there's a VGA-out port and a combination microphone-headphone jack. On the right side, there's one USB 3.0 port, an ExpressCard reader, an eSATA/USB 2.0 combo port, and a Wi-Fi switch. The SD card reader is located on the front, and the rest of the ports are on the back: a Kensington lock slot, a mini-HDMI-out port, an ethernet port, and another USB 3.0 port. The E6330 also has a docking connector located on the bottom.
Screen and Speakers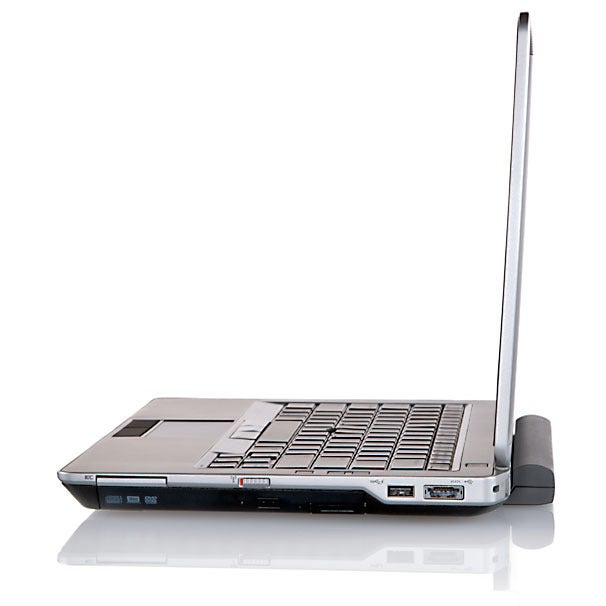 The Latitude E6330 sports a 13.3-inch matte LED-backlit display with a native resolution of 1366 by 768 pixels. Business-oriented laptops aren't expected to have breathtaking displays, but the E6330's screen is a little disappointing, even so. It's not very bright, even at its brightest setting, though the antiglare coating does help a tiny bit in brighter settings. The antiglare coating seems to do more harm than good, though, since fluctuations in display quality are noticeable when you move even slightly to the side. Color looks accurate but a little washed out, and HD video plays with lots of artifacting and stilted movement.
While video playback leaves much to be desired, audio on the E6330 sounds better than average. The speakers are located on the front of the laptop and produce loud, full sound. Voices sound a little hollow at the highest volume level, but audio quality in general is much better than that produced by the tinny-sounding speakers we're used to.
The Bottom Line
The Dell Latitude E6330 may not be a gaming powerhouse or a sleek Ultrabook, but it's still a good choice for business users. The E6330 is a good performer, and it performs especially well in the areas business users will be interested in—in our tests it posted excellent scores in Web performance, Office productivity, and storage performance, for example. In fact, its storage performance score (404.6) is the best of the ultraportable category.
So while the Latitude E6330 is not an ideal choice for watching videos, it's great for performing business-focused tasks such as using Office programs and browsing the Web.
Best Prices Today: Dell Latitude E6330 Notebook