The Wi-Fi Alliance has launched a program to certify products that support TDLS (Tunneled Direct Link Setup), a technology that allows devices to automatically create a link between each other after accessing a wireless network, removing the need to transmit data through the access point, and avoiding delays caused by congestion, the organization said on Thursday.
The new TDLS certification program can improve performance for applications such as media streaming, without requiring user intervention, according to Wi-Fi Alliance.
A direct link between wireless devices may sound reminiscent of the functionality offered by Wi-Fi Direct.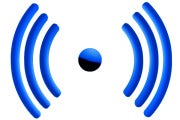 But the two technologies are complimentary, according to Wi-Fi Alliance. TDLS operates in the background of a Wi-Fi network to optimize performance, while Wi-Fi Direct devices can connect to one another while on the go, even when there is no wireless network available. Also, TDLS can operate within a Wi-Fi Direct network.
Many products will be certified for both TDLS and Wi-Fi Direct, but the two technologies will be used in different situations, Wi-Fi Alliance expects.
The certification program is available for TVs, smartphones, tablets, cameras, printers, PCs, projectors, and gaming devices. It won't be necessary to buy a new access point or wireless router for TDLS to work.
TDLS is based on the IEEE 802.11z standard, and the automatic link configuration is done in a couple of steps. The discovery process begins when one device sends a discovery request to another device, via the network they are connected to. If the target device is also TDLS compliant, then it sends a response directly to the initiator, providing information on its capabilities, including supported rates and channels.
The communication between the two devices — for example, a TV and a tablet — can also measure the relative signal strengths of the access point and the TDLS device and decide whether a direct link would be beneficial or not.
Besides streaming video and audio, TDLS can also be used to improve the performance of wireless data back-up, printing and file transfers.
Certified products can operate over a 802.11n network, as well as previous wireless standards.
The Wi-Fi standard used to communicate is the fastest available on both products, even if the network's access point only supports a lower-bandwidth version of Wi-Fi. The same goes for security; the most secure option is chosen irrespective of what the network is capable of.
TDLS also has integrated power saving mechanisms to improve performance on battery-operated devices such as smartphones and tablets.
The first products to be approved are part of a test suite which includes wireless chipsets from Broadcom, Marvell, Ralink, and Realtek.
Send news tips and comments to mikael_ricknas@idg.com